Return of the top-of-the-line Discovery series.
Land Rover divides its universe between top-of-the-line Range Rover models (currently numbering four) and a pair of standard Discovery models. But there is nothing "regular" about the Discovery and Discovery Sport other than a base Discovery Sport SE is the only Land Rover with a starting price coming in under $40,000.
As for the eponymous Discovery, you need a scorecard to keep track of this model introduced in 1994, then briefly renamed the Discovery Series II, then succeeded by LR3 and LR4 models. For 2017, an all-new model is out and we've come full circle as it once again bears the Land Rover Discovery moniker.
2017 Land Rover Discovery
The 2017 Discovery costs from $49,990 for the gas model (SE) and $58,950 for the diesel (HSE). Other gas trims to consider include the HSE ($56,950), HSE Luxury ($63,950) and First Edition ($73,950). Besides the base diesel HSE, the HSE Luxury diesel costs ($65,950). Thus, choosing the turbo-diesel adds $2,000 to your corresponding trim. Add $995 for your destination fee.
A 2017 Land Rover Discovery HSE Luxury Td6 ($65,950) was a recent and worthy model supplied for my personal evaluation. The final price, however, was $80,150 reflecting several packages and individual option upgrades. These were: a Drive Pro package ($2,350), rear seat entertainment ($2,270), Namib Orange Premium Metallic paint ($1,495), Capability Plus package ($1,295), Vision Assist package ($1,200), head-up display ($950) and park assist ($800). I counted an additional nine options for a total of 16 — $13,205 in add ons plus a $995 destination fee.
An Elegant, But Powerful Presence
The Land Rover Discovery projects a familiar stance with a sturdy, but elegant silhouette marked by huge D-I-S-C-O-V-E-R-Y lettering across the front edge of the hood. Just as Land Rover does with Range Rover, the overall brand lives in the shadow of the sub-brand. Yet, you'll still find Land Rover badging in three places — two are on the C-pillars and the third rests upon the liftgate.
One of the most noticeable design features of the 2017 Discovery is the position of the front wheels — situated at the very front of the SUV. The rear wheels sit nearly as far back as they can go with enough overhang to provide generous storage space or an optional third row.
Stylish wraparound LED-accented headlights amplify the Discovery's powerful expression along with a large lower grille opening pressed in by distinctive embrasures. A broad hood, strong shoulders, a rising beltline, and a stretched roofline are additional standout features. Angled roof pillars suggest movement, yet sturdiness. In particular, I like the thick C-pillars which leads to a long swatch of glass that appears to wrap around to the back.
From the rear, you'll find an oversized spoiler and an unusual indentation housing the off-centered license plate holder. Oversized wraparound tail lamps and skid plates are other features of distinction. All models come with beautifully styled aluminum wheels set within all-season tires.
An Interior Fit for Royalty
Land Rover interiors are generally spacious, airy and opulently dressed. The 2017 Discovery succeeds in advancing that look. Most models offer two standard rows of seating with a third row for two individuals available. Personally, I would hesitate to add a third row unless the extra space was absolutely needed. Otherwise, you risk losing valuable cargo space. For shoppers needing the room, a stretched wheelbase Range Rover would be ideal. But then you're looking at a model with a starting price of about $110,000.
One of the hallmarks of Land Rover is the quality, fit and finish of the materials used. Bold horizontal and vertical lines grace the cabin with light and dark color choices supplying contrast as well as visual appeal.
Throughout the cabin you'll find premium leather, real wood, and metal finishes — you won't find cheap plastics anywhere. The front seats are very comfortable, supportive, and not once did I feel weary, even after multiple hours behind the wheel. The rear bench seat offers ideal space for three with sufficient head, shoulder, hip, and legroom. Add a third row and that space is best used by the youngsters in your family.
Standard interior equipment includes keyless entry and push-button start, a manually adjustable steering column, cruise control, dual-zone climate control, full power accessories, front map lights, front footwell lamps, and ambient lighting. Also available you'll find heated front and rear seats, sport pedal covers, aluminum paddle shifters, side and rear sunshades, power seats and many more options.
Top Technology and Safety Features
I've become a fan of the Jaguar LandRover InControl Touch Pro telematics system, primarily for its ease of use. Move away from the base model and you'll find a 10-inch touchscreen display with colorful graphics, navigation with WiFi hotspot, multiple USB ports, and related apps.
You won't get Apple CarPlay or Android Autos connectivity as JLR prefers to keep proprietary information to themselves. In any case the system understands voice commands, delivering fast results.
Land Rover offers three audio systems, including an in-house developed 10-speaker system. Beyond that, you have a choice of a pair of Meridian packages — a 380-watt, 10-speaker unit or an 825-watt, 14-speaker system with a subwoofer. HSE models get the standard Meridian system; HSE Luxury the upgraded system.
Neither the Insurance Institute for Highway Safety (IIHS) nor the National Highway Traffic Safety Administration (NHTSA) has conducted crash tests on the 2017 Discovery as of publication. Given the cost of these vehicles, each entity may elect not to do so. Regardless, sizable SUVs routinely score very well.
That said, you'll find a suite of airbags along with rollover sensing. The available Drive Package brings a driver condition monitor, blind spot monitor and reverse traffic detection, and intelligent speed limiter and traffic sign recognition. Opt for the Drive Pro Package and it adds adaptive cruise control with emergency braking as well as lane keep assist and lane departure warning.
On the Road
The Land Rover Discovery delivers the power, regardless of your engine choice. I've long enjoyed the supercharged 3.0-liter V6, available in a number of Jaguar and Land Rover products. The 3.0-liter turbo-diesel is another beastly engine, although it doesn't deliver its full power up front like the gas engine.
Step on the accelerator and the Discovery turbo-diesel moves confidently forward with average power. Press hard on the pedal and this SUV unleashes its full performance potential, moving the near 5,000-pound Discovery with authority. Quite easily, you'll quickly reach highway speed and go well beyond if you're not careful. The Discovery stays poised and delivers a quiet and comfortable ride. When idling, you'll find one of the quietest diesels anywhere — the trained ear will hear the unmistakable "clack clack" but it is a muted sound nonetheless.
While its on-road composure is excellent, what the Discovery does off road should clinch the deal amongst luxury SUV shoppers. One of the "wonders" of this model is its $1,500 optional adjustable height (air) suspension, what provides an added measure of lift when you want it. Here, you'll find a control panel inside the cabin making it possible to lift or drop the suspension. You can also lock the suspension in place, which is ideal when going off road — or you can allow it to switch its height seamlessly.
Land Rover provides customers with a choice of four-wheel drive systems based on a single- or two-speed transfer case. Choose the latter and you'll enjoy improved control while climbing and descending hills, or when towing. An electronic center differential supplies a 50:50 front to rear axle split with a locking feature. For an added measure of control, the available active rear locking differential controls power between the left and right wheels on the rear axle.
Parting Thoughts
The 2017 Land Rover Discovery stands head and shoulders above the competition. Competing models include the Lexus GX 460, Audi Q7, and the Volvo XC90. Of the three, the Lexus offers the strongest off-road capabilities.
If you shop the 2017 Discovery, the two engines are evenly matched. So, starting with a gasoline HSE model is an ideal place to begin. That said, with popular options ordered, you may pay in the neighborhood of $65,000 to $70,000 for one — prices entirely within the range of what well-equipped models in this segment cost.
2017 Land Rover Discovery Specifications
| Land Rover | Discovery |
| --- | --- |
| Segment | Midsize Luxury SUV |
| Base Sticker Price | $50,985 |
| Price as Tested | $80,000 |
| Standard Engine | 3.0-liter, supercharged V6 |
| Transmission | Nine-speed automatic |
| Horsepower | 340 @ 3,500 to 5,000 RPMs |
| Torque (lb.-ft.) | 332 @ 3,500 to 5,000 RPMs |
| Optional Engine | 3.0-liter, turbodiesel V6 |
| Transmission | Eight-speed automatic |
| Horsepower | 254 @ 1,750 to 2,250 RPMs |
| Torque (lb.-ft.) | 443 @ 1,750 to 2,250 RPMs |
| Seating | 2+3 (optional 2+3+2) |
| Curb Weight (pounds) | 4,835 (gas); 4,916 (diesel) |
| Wheelbase (inches) | 115.0 |
| Length (inches) | 195.6 |
| Width (inches) | 81.6 (without mirrors) |
| Height (inches) | 73.5 |
| Head room (f,r — inches) | 39.4, 39.0, 40.1 |
| Leg room (f,r — inches) | 39.0, 37.6, 33.5 |
| Shoulder room (f,r — inches) | 60.5, 59.5, 42.8 |
| Hip room (f,r — inches) | 57.8, 55.7, 42.0 |
| Storage (cubic feet) | 45 (behind second row)/82.7 (behind front row) |
| Gross vehicle weight (pounds) | 6,724 |
| Towing (pounds) | 8,201 with tow package |
| Payload (pounds) | NR |
| Fuel | premium gas or diesel |
| Fuel Tank (gallons) | 23.5 |
| EPA Fuel MPG (city/highway) | 16/21 (gas); 21/26 (diesel) |
| Manufacturing Plant | Halewood, UK |
---
See Also — Driven: 2017 Land Rover Discovery Sport
Photos copyright Auto Trends Magazine. All rights reserved.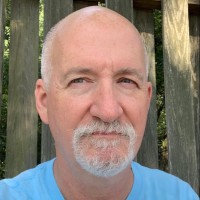 Latest posts by Matthew Keegan
(see all)