VW's best-selling SUV has a spacious interior, comfortable ride, and decent performance packaged in an unoffensive exterior.
---
Utility vehicles have progressively supplanted the traditional family car, and even compact models such as the Volkswagen Tiguan are now perfectly suited to fulfill this role. The current iteration of the Tiguan, launched in 2018, remains a strong competitor and is one of the most spacious options within its category.
Although the VW Tiguan doesn't make a splash with a flashy design, it more than makes up for it with ample passenger and cargo space. Given its respectable technology and safety features, the Tiguan certainly merits serious thought when considering a new vehicle.
2023 Volkswagen Tiguan Review
Volkswagen presents the 2023 Tiguan in four grades: S ($26,950), SE ($30,580), SE R-Line Black ($33,310), and SEL R-Line ($37,680). Add $1,295 for the destination charge.
The Tiguan seats five and comes with standard front-wheel drive or available all-wheel drive (standard with the SEL R-Line), a $1,500 upgrade. A turbocharged engine works with an automatic transmission.
Following the Tiguan's significant update in 2022, the 2023 model is largely unchanged.
Exterior Highlights
In a segment where "average" looks are okay, the Tiguan fits right in. It doesn't have the styling flair of the Mazda CX-5 nor does it supply the sportiness found in the all-new Dodge Hornet. Even so, the front fascia offers elegant horizontal lines and lower body sculpting.
The Tiguan's profile features a slightly rising beltline and enough character lines and sculpting without appearing overwrought. The rear is marked with handsome boomerang lights. The R-Line trim features chrome touches, while the Black models swap out the standard wheels and roof rails for those with black elements.
Standard features include automatic headlights, LED lighting, alloy wheels, heated and power-folding side mirrors, and roof rails. Larger wheels and a power liftgate are available.
Interior Highlights
The compact utility vehicle category has expanded recently, with some models now approaching midsize dimensions. The Tiguan, first introduced in 2009, was once the smallest in its class with a cramped rear seat and modest cargo space.
However, Volkswagen has refocused on space with the new Tiguan, offering more comfortable second-row seating and increased cargo capacity. Volkswagen also included a third-row seating option in front-wheel-drive models, suitable mainly for small children on short trips.
While the Tiguan can technically seat seven, it's not recommended if extra seating is a primary concern. For more spacious seven-seater accommodation, the Volkswagen Atlas is a preferable choice.
The interior of the Tiguan impresses with a minimalist design that incorporates plentiful soft-touch materials. Base models feature standard cloth upholstery, with genuine leather adorning the top-end model and faux leather on the mid-level trims.
As you ascend the trim levels, the seats increasingly prioritize comfort, introducing power adjustments and features such as heating and ventilation. The front seats are adequately padded, although taller individuals might seek additional thigh support.
The second-row seat offers sculpted contouring, enhancing comfort for passengers seated on the sides.
Standard air conditioning gives way to dual-zone climate control elsewhere. A panoramic sunroof and a heated steering wheel appear on the upper trims.
Safety and Technology
Vehicle shoppers anticipate a standard level of driver-assist safety features in a new car. Requirements set by federal regulation include anti-lock brakes, stability control, and a rear-view camera.
Volkswagen enhances this with an automatic post-collision warning system that engages the brakes post-crash to prevent further damage. Moreover, the integrated crash response system activates hazard lights, shuts down the fuel pump, and unlocks the doors automatically.
Optional on the base model ($895) yet standard elsewhere is the company's IQ.DRIVE Package bundled with the Convenience Package. The two packages combine adaptive cruise control, lane assist, and emergency assist, with forward collision warning and front emergency braking. Blind-spot monitoring with rear traffic alert is standard.
On the tech front, the Tiguan comes with a 6.5-inch touchscreen display, smartphone integration, six speakers, and two charging ports. Beyond the standard model, the Tiguan has an 8-inch screen, an additional charging port, HD Radio, and a nine-speaker audio package.
The latter represents an unusual arrangement between guitar-maker Fender and electronics giant Panasonic, a combination that delivers stellar sound quality.
Every Tiguan model is equipped with a digital dashboard, which boasts a high-resolution screen and customization options. This feature ranks high on our list of favorites for this model, given its ability to present information across five distinct categories.
Utilizing the controls on the steering wheel, you can navigate through audio settings, navigation, safety assist system, driving data, and vehicle status. This screen's user-friendly interface, clarity, and practicality make it a valuable addition to the Tiguan.
Performance
Volkswagen equips all Tiguan models with a single, yet robust powertrain option. The heart of each Tiguan is a 2.0-liter turbocharged four-cylinder engine, mated to an 8-speed automatic transmission.
Delivering a power output of 184 horsepower and a torque of 221 pound-feet, this combination ensures a reliable performance. On average, the Tiguan offers up to 27 miles per gallon and, when adequately equipped, can tow up to 1,500 pounds.
Some of Ford's rivals provide further engine options, as seen in the Ford Escape, or hybrid variants, like the Toyota RAV4, both of which are offerings that Volkswagen doesn't currently match. However, Volkswagen plans to introduce an electrified option for future Tiguan models, but this won't materialize until at least 2025.
Driving Highlights
Weak engines and utility vehicles do not mix, especially with a full contingent of people on board and all their stuff. The 2.0-liter turbo powering the Tiguan is sufficient for the job as it delivers good step-off kick and capable passing power.
However, we did notice that turbo lag is present more times than we wish, a sensation that delivers a slight pause in power as the turbo spool. In most situations, the sensation isn't overtly apparent.
But when "flooring" the gas pedal, the delay becomes evident. This might cause some discomfort when entering a highway or whenever a fast-approaching vehicle bares down.
The eight-speed transmission works as intended, delivering the right cog for the situation. No hunting and no slippage make it a solid workhorse.
Our test SEL R-Line model came with standard all-wheel drive. We're huge fans of Audi's trademark Quattro all-wheel-drive system, renowned for its ability to quickly adapt and send power to the right wheel for the moment. Volkswagen, the owner of Audi, has a similar system called 4Motion and it approaches Quattro with its traction and handling capabilities.
4Motion is especially helpful on twisty roads and while cornering. It does a remarkable job of keeping the Tiguan stable under vigorous driving situations. Direct steering, solid handling, and confident braking are other attributes of note.
If you frequently encounter snowy or slippery conditions, it's advisable to opt for an all-wheel-drive system. For others, this decision may be less straightforward, although the additional assurance provided by the power distributed to all four wheels can enhance confidence during dynamic driving. Regardless, the Tiguan ensures a comfortable driving experience.
Volkswagen Tiguan Considerations
Once you venture above the entry-level model, Tiguan distinguishes itself in a highly competitive market. However, the premium SEL R-Line model can reach $39,000 without adding any accessories, emphasizing the 'shock' in sticker shock.
If budget is a concern, the smaller VW Taos could be a more suitable option, although its compact rear seating recalls the first-generation Tiguan.
---
Photos copyright Auto Trends Magazine. All rights reserved.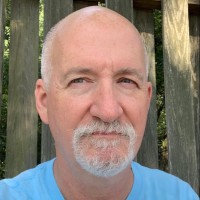 Latest posts by Matthew Keegan
(see all)