Corvette Stingray shoppers are probably not very concerned about fuel mileage. After all, the Chevrolet Corvette is all about performance and how to reach top speeds in the quickest time.
Chevrolet Corvette Stingray
GM, however, understands that squeezing every drop of fuel out of a tankful of gas is important, both from an environmental as well as from a federal regulatory standpoint. That being said, the 2014 Chevrolet Corvette Stingray is rated at 17 mpg in the city and 29 mpg on the highway, with 30 mpg possible when operating in Eco mode.
The seventh-generation (C7) Corvette achieves its lofty fuel economy when outfitted with a seven-speed manual transmission. That transmission can be operated in "Tour" or "Eco" modes, delivering 28 mpg and 30 mpg respectively. The EPA's official estimate uses the middle ground number, 29 mpg, to assign the Corvette's fuel estimate number.
Fuel Mileage Increase
Chevrolet says that the new rating represents an 11 percent increase over the C6 model. And it comes without sacrificing performance as the beefy 6.2-liter V-8 engines pounds out 455 horsepower and 460 foot-pounds of torque. And, this model can travel from 0 to 60 mph in just 3.8 seconds, demonstrating that performance and fuel savings are not mutually exclusive.
The Corvette's Eco mode employs GM's "active fuel management" system whereby four of the engine's eight cylinders are deactivated. Once the driver engages the manual-shift mode via the steering wheel paddle shifters, the idled cylinders reengage. This technology has long been used by GM on other engines including its popular small block 5.3-liter V-8.
New Numbers Pending
The latest fuel economy numbers for the 2014 Chevrolet Corvette Stingray do not include models equipped with an automatic transmission. Chevrolet says that those estimates will be "finalized soon." Expect to see some improvement over the 15 mpg in the city and 25 mpg highway rating with the 2013 edition.
With its higher fuel economy ratings, the Chevrolet Corvette Stingray avoids the federal gas guzzler tax that follows some models. Indeed, Auto Trends spent a week with the six-figure 2013 BMW M6 Coupe. That vehicle is rated at 14 mpg in the city and 20 mpg on the highway, for a combined 16 mpg according to the EPA. The tax adds an extra $1,300 to the coupe's price a penalty 'Vette owners will continue to avoid.
The all-new Chevrolet Corvette Stingray coupe debuts early this fall with a convertible version expected to hit showrooms by the end of the year. A Z51 performance package with larger wheels, improved cornering acceleration and electronic limited-slip differential will also be available.
2014 Chevrolet Corvette Stingray
Sticker price from $51,000
Seats 2 occupants
6.2-liter DOHC 16-valve V-8 engine
450 horsepower (estimated)
460 foot-pounds of torque (estimated)
4.06 inches bore by 3.62 inches stroke
Engine compression ratio: 11.5-to-1
7-speed Tremec manual transmission
6-speed automatic available
Speed: 0 to 60 mph in 3.8 seconds
Wheelbase: 106.7 inches
Length: 177 inches
Width: 73.9 inches
Height: 48.6 inches
Weight Distribution: 50/50
Wheels: 18 in. front; 19 in. rear
EPA: 17 mpg city, 29 mpg hwy.
Fuel: Premium recommended
Vehicle Assembly: Bowling Green, Ky.
---
See Also — Sweet Dreams: 2015 Corvette Stingray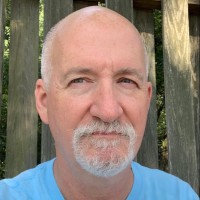 Latest posts by Matthew Keegan
(see all)