Friends, family, food and fireworks. There is something special about the 4th of July, a date marking America's independence from Britain.
I have fond memories of the holiday dating back to the 1960s as a boy growing up in New Jersey. Our town kicked off the celebration with a parade and followed up in the evening with band shell music and fireworks.
and classic cars that were part of the parade, beautiful American-made works of art from the Model T to fin-tailed Cadillacs.
The day has certainly changed for our family. We now reside in North Carolina and live in a community where a parade is not held. That makes sense, though, as the hot temperatures make standing streetside with limited shade an undesirable prospect. But, that means there won't be a series of cars to take in for my viewing pleasure.
Instead of a parade, I think I'll get with some neighbors and have some fun with our own cars. That will happen BEFORE the festivities begin and the heat sets in.
1. Wash and wax — Yes, my car is due for its semi-annual wax. This time, I'm going to follow a suggestion made by Popular Mechanics and will work on taking the haze out of the plastic headlights. My neighbor owns a Mothers Powerball and I'm going to borrow it.
2. Clean and replace Inside, my car has some gum that someone dropped on the floor in the back. That gum is now part of the carpet and I plan to remove it. I have no idea if this ice cube method really works, but I think it is worth a try. I'll reward my hard work by installing new rubber mats front and back.
3. Tidy the trunk I'm certainly not a person that throws stuff in the trunk and forgets it. Indeed, besides the spare and the lift, there is little else left in it. Still, I have a small emergency kit I'll be placing in it and I'll recheck the spare to make sure it is ready for duty when I need it.
4. Rubber or not Speaking of tires, I have it on my calendar to rotate same, but I'll let my tire retailer do it as part of its lifelong Michelin warranty. The wheels, however, continue to accumulate brake dust and need special attention. I have a wheel cleaner that does the trick and will use a soft brush to get into those areas I might miss with my cloth.
5. Take it for a ride Following a morning work out with my car, I think I'll convince my neighbors to go for a ride. It may not be in parade condition, but it will most certainly look much better than it did the day before. I'll also ask my buddy, Tim, to bring out his 67 Skylark GS and see if we can head out to the local fishing hole before our wives and kids beg us to come back home.
Happy 4th to you and yours!
---
See Also — Charlotte Autofair Celebrates 100 Years of Dodge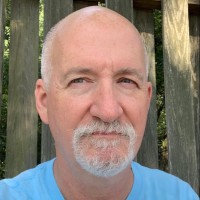 Latest posts by Matthew Keegan
(see all)