Lucid Motors isn't a household name, but if this Newark, California-based mobility company has its way, that'll soon change. And soon cannot come quickly enough for the company, founded in 2007, as it plans to debut its first model at the New York International Auto Show in April 2020.
Long Range, Immense Power
Officially known as Lucid Motors USA, Inc., this upstart automaker is situated in the heart of the Silicon Valley. The company essentially operated undercover for several years, revealing its first model in December 2016. Known as the Lucid Air, this all-electric sedan sports a pair of AC induction motors, which generate a combined 1,000 horsepower. Yes, you read that right: one thousand pounds of forward thrust!
Importantly, Lucid says the planned vehicle has a 400-mile range. That places the Lucid Air in unique territory and effectively removes range anxiety for nearly everyone.
---
---
From Atieva to Lucid
The company's long road to an official unveiling of a production model comes to an end at the New York show this spring. That follows years of development and capitalization, including important backing from a Saudi Arabia public trust fund. The company also underwent a name change, exchanging Atieva for Lucid in October 2016. Initially a battery maker, Lucid Motors' current mission coincides with the name change.
Batteries remain an important part of what the Lucid Air is all about, thus the company will supply its own batteries for the sedan. For the last two seasons, Lucid batteries have powered all Formula E Season race teams. Notably, Lucid is both the designer and manufacturer for every participating race car.
---
---
Made in Arizona
Unlike Tesla, Lucid Motors will not build its electric vehicles in California. Instead, the company is constructing a plant in Casa Grande, Arizona, located halfway between Phoenix and Tucson.
Construction began in December with the first phase expected to be complete by the end of this year. Production of the new sedan should begin early next year with a modest 15,000 units projected for the 2021 calendar year.
Price Point and Amenities
Eventually, annual output could reach 100,000 vehicles, but we're talking about a sedan with a top price point somewhere above $100,000. By then, Lucid may have another model or two in the mix, perhaps following Tesla by offering a mass-production sedan for about half the price. Also, there is some debate about whether a shorter range and one electric motor version will be offered from the onset. If so, we're looking at a sedan with a far lower price point, but perhaps not much lower than the Tesla Model S.
Most of the other details about the sedan will emerge in New York. However, reports indicate that full LED lighting, alloy wheels, a leather interior, power front seats, heated seats, and an infotainment system with an oversized screen are on the docket. Other available features include a premium audio system, panoramic sunroof, an executive seat package, and an active suspension system.
---
---
Looking Ahead
Of course, we'll be following the Lucid Air's debut in New York this spring and will share additional information about this sedan and the company. We'll get clarity on a few things, including battery offerings, equipment levels, and perhaps price.
What's especially interesting about Lucid Motors is that the company employed a stealth mode early on, just like Rivian. But Rivian has attracted far deeper and wider backing from a host of companies, including Amazon and the Ford Motor Company. Then again, Rivian's first two models are a pickup truck and an SUV, vehicles in far greater demand than sedans these days. They'll find their way in many fleets and the skateboard platform will also be used to power an upcoming Ford electric truck.
---
See Also — 4 Lesser Known Facts About the Tesla Model X
Photos copyright Lucid Motors.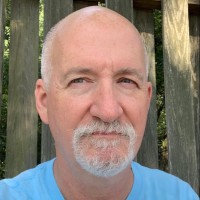 Latest posts by Matthew Keegan
(see all)