The second-generation Mirai may be the most luxurious Toyota ever.
The Toyota Mirai is a fuel-cell vehicle, an outlier in the electric vehicle field. Introduced in 2015, the Mirai utilizes hydrogen to replenish its fuel cells to make electricity. Thus, its availability is limited to places that can support it, namely Japan, Oahu, and California. Despite the restrictions, Toyota continues to invest in the technology, as one element in its green initiative.
Toyota began its fuel cell quest in the early 1990s, by developing a series of test vehicles. Thorough testing of these models in all kinds of weather conditions, city traffic, and altitude changes preceded its first production-ready model. Indeed, Toyota logged more than 1 million miles to ensure that fuel-cell vehicles were durable and safe.
---
First-Generation Toyota Mirai
---
By the mid-2010s, Toyota was ready to bring its first fuel-cell vehicle to the market. It was a big gamble for the automaker as competitors were investing in conventional electric vehicles, such as the Nissan Leaf and the Chevrolet Bolt. Nevertheless, Toyota pressed forward with its plans, despite a weak hydrogen fuel system infrastructure globally.
Mirai means "future" in Japanese, underscoring Toyota's commitment to the technology. As for the vehicle, the first-generation Mirai (2015-2020) is front-wheel drive with its electric motor found in the front.
---
---
Among the other important components are a fuel cell stack, fuel cell boost converter, a nickel-metal hydride battery, a high-pressure hydrogen tank, and a power-control unit. A single-speed transmission routes power to the front wheels.
The original Mirai has an EPA driving range of 312 miles and a fuel economy equivalent of 66 mpg. Three driving modes – conventional, eco, and power – allow drivers to tap the amount of performance desired. The Mirai is slightly longer than the compact Corolla, but shorter than the midsize Camry sedan. It holds four people, which is one less than the Camry.
---
Second-Generation Toyota Mirai
---
For its second generation, Toyota turned to its global GA-L platform to underpin the latest Mirai. Notably, it shares its architecture with the Lexus LS. Thus, power routes to the rear wheels. The current Mirai sits lower to the ground than its predecessor and is wider and longer. Indeed, with more than five inches added to its wheelbase, the 2021 and later Mirai is now longer than the Camry.
Importantly, the second-generation Mirai boasts a driving range of up to 402 miles (357 miles with the Limited), which is 30 percent further than the first-generation model. The latest Mirai also boasts a 50:50 weight distribution, compared to the 58:42 front-to-rear distribution of the first model. With all the changes, the Mirai gained just 174 pounds. Notably, it makes room for an additional passenger as it now seats five.
---
---
Hydrogen Fueling Availability
---
One of the most significant challenges for the Toyota Mirai and the few other vehicles available like it, is fueling. Unlike conventional electric vehicles, the Mirai does not plug in for replenishment. Instead, drivers must find a hydrogen fueling station to make a connection. That visit typically lasts just three to five minutes or about the same as fueling for gasoline or diesel fuel.
Fuel cell vehicles (FCVs) convert hydrogen and oxygen (from the air) into electricity to power the electric motor. The only emissions are water vapor and warm air; both are harmless.
The challenge, though, is finding hydrogen stations. In Japan, that isn't a problem as the country currently has more than 160 places to fuel with 1,000 planned by 2030. In California, there are 47 active stations as of this writing, with 100 planned. Canada's British Columbia has two stations, while Hawaii's Oahu has one. While there are a small number of stations scattered across the U.S., none are publicly accessible. That's expected to change as public stations come onboard in the Pacific Northwest, Colorado, Texas, and the Northeast.
---
---
Toyota Mirai Cost
---
You won't be able to purchase a Mirai outside of California (and Oahu) and that's not likely to change for the short term. Once hydrogen station availability expands beyond these markets, the Mirai should follow.
For 2021, the Mirai costs about $9,000 less than the previous model. It is available in two trims: XLE ($49,500) and Limited ($66,000), plus a $1,025 delivery charge. Every model comes with a $15,000 fuel credit as well as 21 days of free car rental. Leasing options begin at $499 for the XLE and $549 for the Limited. Like other Toyota models, roadside assistance (2 years, unlimited miles) and scheduled maintenance (2 years, 25,000 miles) is covered.
---
Driving Impressions
---
We had the opportunity to drive the Mirai at a wider Toyota press event showcasing its current and future electrified models. One hour of behind-the-wheel time with the Limited edition followed by a 90-minute excursion with the XLE revealed much about this handsome sedan.
For starters, on paper, there isn't a significant difference between the two trims, despite the $16,500 price separation. The Limited features fancier 19-inch wheels, ambient lighting, and a dual fixed panoramic view moonroof with a power sliding sunshade. Power-folding and heated side mirrors, an upgraded climate control system, heated and ventilated front seats, rear window sunshades, and a head-up display are included. On the tech and safety front, front and rear parking assist with automatic braking, parking assist, and a bird's eye camera system are offered.
---
---
We found the Mirai's interior the nicest we've ever seen in a Toyota model, even better than the Avalon. A plush dashboard, pretty trim, and quality materials everywhere give a look that's closer to a Lexus. This model is comfortable for four. The middle rear seat position features a huge drivetrain hump, which means if a third passenger sits back there, they'll have to spread their legs to fit. Otherwise, leave the seat empty and simply fold down the center armrest.
This vehicle produces 182 horsepower and 300 pound-feet of torque. Again, power routes to the rear wheels utilizing a single-speed transmission. This sedan moves with confidence, taking entrance ramps with ease and throwing down enough power to make passing easy. Direct steering, decent handling, and firm brakes are present. The ride is comfortable; exterior wind noise intrusion is average – this is where additional sound-deadening materials would have helped.
---
Is There a Mirai in Your Future?
---
If you live in California, the hydrogen fuel-cell network is 48 units strong with the majority populating the San Francisco and Los Angeles metropolitan areas. Some are under construction and at least 100 more are in the planning stages. We think the ease of refueling is a huge advantage over traditional battery electric vehicles that require many hours to charge. But until the fueling network builds out, buying or leasing one may cause some to pause.
All in all, we give the Toyota Mirai top marks for its handsome looks, exquisite interior, and strong tech and safety equipment. Toyota is deeply invested in the technology, although it is also building full electric, hybrid, and plug-in hybrid electric vehicles. Your decision may come down to price, but your location may be the overarching factor in whether you purchase one or not.
---
---
Photo Attribution
---
2021 Toyota Mirai photos courtesy of Toyota Motor Sales, U.S.A., Inc.
First-generation Mirai photos by M 93, CC BY-SA 3.0 de, Link
The first- and second-generation Toyota Mirai model photo is copyright Stumpwater Media Group. All rights reserved.
---
See Also –- Hydrogen Power: About Fuel Cell Electric Vehicles
---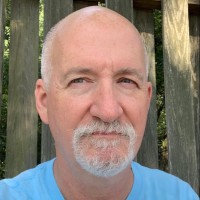 Latest posts by Matthew Keegan
(see all)