Dodge is R.I.P. At least that is the contention of some followers. Its also the rumor put forth by at least one of the seedier outposts on the Internet, something that SRT boss, Ralph Gilles, has declared will not happen.
That being said, the Dodge brand is in transition as are the other brands that make up the Fiat-Chrysler matrix in the United States. Auto Trends doesn't see Dodge going the way of Plymouth, rather we do see some changes that will give the brand time to make adjustments in the short term before making a move forward that should strengthen its position down the road.
Extended Model Lives
Two Dodge models apparently will be around for a bit longer as reported by the Detroit News late last month. The midsize Avenger was expected to be replaced by a new model in early 2014, but that aged sedan may hang around for two more model years before it is replaced.
The Dodge Grand Caravan minivan, meanwhile, may stay in production until late 2017 before it is canceled. The Chrysler Town & Country, the Grand Caravan's twin, will likely survive and be restyled for 2018, going it alone as the company's lone minivan offering.
Canceled Dodge Durango
Take a Jeep Grand Cherokee and add a third-row seat and you have the Dodge Durango. Trouble is, people prefer the five-passenger Jeep in much greater numbers than the Dodge, making the Durango largely irrelevant.
The Durango's seven-passenger seating capacity, however, will transfer to the Jeep Grand Cherokee with both standard and expanded seating sold under the Grand Cherokee moniker. The expanded Grand Cherokee will fit in where the Commander once stood.
Next Generation Dodge Challenger
You may have heard rumors that the Dodge Challenger will not survive. Instead, Chrysler may consider a second SRT model to slot behind the Viper. We are not buying either option, believing that the Challenger will make the cut.
Last month, Auto Trends reported Chrysler and Fiat are working on new rear-wheel drive architecture for its larger models as well as for Alfa Romeo. It is our belief that the Challenger wins out, sharing its platform with the next generation Charger sedan as it does today. That does not mean SRT will not get a second model, but it won't happen at the expense of Dodge.
Cars-Only Dodge
One of the reasons why Dodge is considered vulnerable by some has much to do with separating Ram trucks from the brand in 2010. That move alone whacked Dodge sales by at least one-half and with Durango and Journey production ending there will be even less remaining for Dodge.
What we can expect to see for Dodge are full, midsize and compact car models with perhaps a crossover included in the mix. Thus, the Charger, Challenger and Dart should continue. The Avenger name will die, but a new or a resurrected name (i.e., Coronet or Magnum) would be used. The new model would roll out a few years late as Chrysler and Fiat concentrate on bolstering its other brands and conserving resources.
A Subcompact Dodge
What Dodge might also gain is a subcompact model to slot below the Dart. Fiat could take its 500 platform or other small car platform and modify it to suit Dodge. If this direction is taken, then Dodge's product line would consist primarily of subcompact, compact, midsize and large models with a crossover included in the mix. That makes for a healthier division, although if you compare Dodge to its competitors, especially Chevrolet, Toyota and Ford, it is a relatively thin product line at that.
Summing up, there is still much life left in Dodge. Killing the brand makes absolutely no sense, which is perhaps why Gilles was so adamant in his response when queried about the brand's possible demise. Still, rumors will persist as some people look for ways to align and connect the dots.
---
See Also — Fiat Chrysler Not Giving Up on the Dodge Brand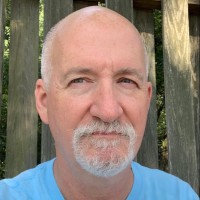 Latest posts by Matthew Keegan
(see all)