One of my great pleasures as an automotive journalist is to point out the strength of the US auto industry. No, not just the traditional Big Three — GM, Ford and Chrysler (FCA) — but the industry as a whole. Specifically, manufacturers, suppliers, dealers and everyone else that are currently providing jobs for Americans.
Certainly, the auto industry is far different from where it was a generation ago — credit globalism and in our case, NAFTA, with changing the way cars are built as well as where they are built. That Dodge may come from Canada and your Ford may be assembled in Mexico, but Americans are still benefiting even if they are not employed directly in the assembly process. Design, engineering, shipping, marketing and selling are all done here and people are benefiting tremendously.
Assembly Plants in the United States
Foreign manufacturers have been building cars in the states ever since Volkswagen opened a plant in Pennsylvania in the late 1970s. Although that plant has since closed, Honda, Toyota, Mitsubishi, Nissan, Subaru, Hyundai, Kia, BMW and Mercedes-Benz, all build passenger vehicles in the United States. Volkswagen is now operating a new plant in Tennessee. Further, Auto Trends has been following rumors that Volvo is looking at stateside assembly too, with a location in the Carolinas or Georgia possible.
When manufacturers expand their operations, suppliers get in the act too. Many set up manufacturing or distribution points adjacent to automaker assembly plants, furthering job growth in those areas. More than 1.7 million Americans are employed in the auto industry in some fashion; the industry also contributes between 3 and 3.5 percent to the gross domestic product (GDP) according to the Center for Automotive Research.
Who's Hiring and Where
Several companies in recent months have announced that they are expanding their operations. That also means they will be hiring. The following is our list of companies that have announced their plans and what that means to you. Wherever possible, we'll link to the pages where you can review job opportunities and learn more about the company.
Denso Corp., the Japanese automotive parts supplier, will invest $85 million to expand its Athens, Tennessee, factory where it builds gasoline-direct injection components. Although these jobs will come later, the company is currently seeking people to fill more than 100 positions in Tennessee and Michigan. Specifically, engineers, technicians, production associates, managers, and maintenance crew are needed.
Brose North America Inc., a German automotive supplier, announced in December that it would expand its three Detroit area locations and hire nearly 400 skilled operators and technicians, and another 87 engineers. In addition, the company is looking for an industrial engineer, a technical leader, and material planners at its US locations.
Novelis, a world leader in aluminum production, has benefited tremendously as demand for its product booms. And not just for car hoods mind you — the all-aluminum Ford F-150 has increased demand for this material. The company operates a manufacturing plant in Oswego, New York, and finds itself expanding to meet increased demand. Its recent plant expansion is done and Novelis expects to hire 250 new people over the next few years. Right now, the company is looking for a quality engineer and an automation engineer in New York as well as a metallurgical technologist, managers, and analysts in Georgia.
ZF Chassis Systems recently completed the expansion of its Tuscaloosa, Alabama, facility and added 115 new jobs. Presently, the company is seeking a desktop services analysts and an infrastructure support analyst in Alabama. The company, part of the ZF Group, is also seeking to fill engineering openings in South Carolina and warehouse positions in Michigan.
Indiana residents might want to keep their eyes out for jobs coming from two global companies that will set up shop in the Hoosier State in the coming year. OMR, an Italian car production company, plans to break ground in Speedway this spring to establish its North American headquarters. Sirmax, a plastic compounds and resin company, will overhaul an existing factory in Anderson and create approximately 50 new jobs, according to WishTV.com.
Jobs Across America
While jobs at manufacturer assembly plants may be harder to come by, the supply chain is thriving. In particular, skilled workers are needed to fill positions across the country, with a large concentration of engineers needed in Michigan and wherever else manufacturing plants are located.
See Also — The Average Salary of Automotive Service Technicians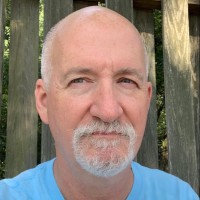 Latest posts by Matthew Keegan
(see all)