US auto sales continue to grow and have started the year off strong. Across the board, analysts have been predicting sustainable growth for the year, but few have dared to look much further out in the future. Now, AutoPacific has released its forecast for sales through 2020, what may surprise some people.
Ever since the US auto industry plunged in 2009 to depths not observed in decades, experts in recent months have been noting that the current recovery — now in its sixth year — is an unusually lengthy one. Yet, few people are looking beyond 2015, with most simply content to state that sales will continue to rise this year.
AutoPacific Inc., an automotive marketing research and product-consulting firm, has bravely looked beyond this year in a bid to forecast annual sales for the intervening five years. AutoPacific expects sales to approximate 17 million units this year and continue to ascend for two more years, peaking at 17.24 million units in 2017.
Best Market in a Decade
For 2015, AutoPacific expects sales to escalate by 524,000 units over 2014, coming in just under 17 million units. If the company is precise in its assessment, then the market would reach a threshold last attained in 2006.
"U.S. sales recovery has been steady since hitting the bottom of the decline in 2009, though recent years have seen things taper off from 11% growth in 2010 to 6% in 2014, and a forecasted 3% growth this year," says Ed Kim, Vice President of Industry Analysis at AutoPacific. Furthermore, AutoPacific's forecast for the year sees a 55 percent truck to 45 percent car allocation as consumers continue to embrace crossover utility vehicles, especially compact models. That apportionment would represent the largest truck share of the market ever seen.
AutoPacific Forecast Through 2020
With 2017 forecast as the peak sales year for the decade, AutoPacific has not envisioned that a major market correction is in the offing. Instead, the company has forecast a slight contraction beginning in 2018 and continuing through 2020.
The logic given for that downswing is based on two factors:
1) a probable rise in interest rates in the next few years and,
2) young buyers, also known as Millennials, waiting longer to purchase their first new car.
An overarching reason might also be weighted and that would involve loan terms. Notably, we are currently seeing loans for 72 months to as long as 96 months offered by some financial institutions, including the Navy Federal Credit Union. Indeed, the interest rate on 8-year auto loans underwritten by the NFCU presently stands at just 4.49 percent, although they are offered only to people with superior credit.
The Effect of Rising Interest Rates on Loan Terms
Once interest rates begin to ascend, then monthly payments will also begin to rise. Likewise, lenders may pull back and offer shorter term loans only, effectively shutting some consumers out of the new car market.
Speaking of loans, AutoPacific says that the average loan length today is 66 months (5.5 years) compared to 48 months (4 years) just a few years ago. Declared Kim about today's loans, "Vehicle buyers will be in a negative equity position on their loans a lot longer than in the past, and that will have a profound impact on replacement demand in the future."
Forecast Accuracy, Consumer Data and Purchase Intentions
AutoPacific's forecast accuracy over the past 10 years has been 95.5 percent, with 2008 and 2009 coming in below 90 percent as most analysts underestimated the breadth and depth of the last recession. The company relies on consumer supplied data and economic forecasts to aid it with its own forecasting. Moreover, the company indicated that intelligence also helps analysts "…better understand vehicle buyer purchase intentions, including brand consideration and future segment intention."
See Also — Journalist Survey: Social Media Participation
Chart supplied by AutoPacific.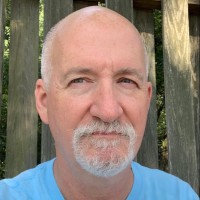 Latest posts by Matthew Keegan
(see all)