By now, most school districts across the country are back in session, which means that some helpful reminders are in order for drivers. Yes, you are the ones behind the wheel, individuals that will be driving behind school buses, passing schools and observing children crossing roads and riding on bicycles.
To that end, the following reminders for drivers can help keep youngsters safe this school year.
Be Alert for School Buses
If you travel down the road and a school bus begins to flash its yellow lights, that means it is preparing to stop. You should plan to stop too. When the school bus lights turn red, you must stop and stay idled until the lights are turned off and the extending stop sign on the bus has been withdrawn.
Stay alert even when a child has safely crossed the road, he may return and cross back or another child may dart out in the street after him.
Navigate School Zones With Care
In many states, streets within the schools zone may have a reduced speed limit that is in effect at certain times. Typically, speed limit signs in school zones will be flanked by yellow blinking lights to denote when the lower speed limits are in effect. You may also see other sign options including when children are present or when flashing.
Some signs may state, at all times or something like, School Days 8 AM to 4 PM. Ignore these signs and your fine and insurance surcharge may be doubled according to the NHTSA.
Pedestrians and Crosswalks
School does not have to be in session for common sense and for laws to be followed when it comes to pedestrians and crosswalks. Most states require drivers to yield to pedestrians who have the right-of-way when crossing the road in any marked crosswalk.
Pedestrians should, of course, be mindful when crossing the road, but that care may not be so evident when young children are the ones using them. Also note that when school crossing guards are present, they are considered traffic safety officers in many states obey them or face the consequences.
Take Note of Bicyclists
Drivers hope that cyclists follow the law, but that is not always the case. Cyclists should ride on the right in the same direction as traffic and obey all signs and signals. They should also use hand gestures to signal their intentions, something youngsters may forget to do.
Provide plenty of room for cyclists and anticipate the unexpected including children riding without helmets and swerving in and out of traffic. Contact 911 if you observe unsafe or dangerous behavior.
Exit Driveways With Care
You are most familiar with your surroundings when you are at home, but danger still lurks nearby. That danger may manifest itself as you back out of the driveway with small children standing or sitting outside of your field of vision.
According to the KidsandCars.org advocacy site, at least 50 children are involved in driveway accidents each week due to backer accidents. And of those, two or more are killed. Even if you have a backup camera, you should use your side and rear mirrors to monitor your surroundings. Walking around your vehicle before you get in can help you avoid a tragedy too.
Vehicle Safety Considerations
Keep your car safe too by inspecting the tires and brakes, checking your turn signal lights and other lights, and by keeping it in top running order. A well-maintained car is a safe one, enabling you to respond immediately to avoid an accident.
---
***Photo courtesy of Bill McChesney. Copyrighted and all rights reserved.***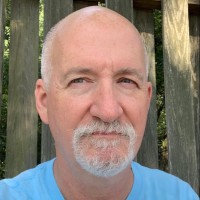 Latest posts by Matthew Keegan
(see all)