It is both an electric vehicle and a super car, what makes the BMW i8 so unique in the emerging field of vehicle electrification. Introduced to a packed media audience at the 2013 Frankfurt Motor Show in Germany, it represents the first production model in BMW's new "i" sub-brand segment. The BMW i8 will appear in US showrooms in Spring 2014 and will be priced from $135,700.
PHEV BMW i8
The BMW i8 is a plug-in hybrid electric vehicle (PHEV), marrying vehicle electrification to a sports car body. It is a 2+2 super car, based on BMW's all-new and proprietary LifeDrive architecture. The passenger compartment is made from carbon-fiber reinforced plastic with wing-like doors accentuating this model's persona. Its big on the positive emotive points that BMW enthusiasts want, dispensing with the utilitarian look that most EVs advance.
BMW says that its super car combines its TwinPower Turbo technology with eDrive, to deliver a model that will go from 0 to 60 mph in about 4.4 seconds, while still delivering a projected 94 mpg equivalent fuel economy rating. The drive train makes 362 horsepower and 420 foot-pounds of torque, "with torque distribution geared towards optimized dynamics." The gas engine supplies 231 horsepower to the rear wheels and the electric power delivers 131 horsepower to the front wheels for this all-wheel drive model.
Multiple Driving Modes
The BMW i8 is equipped with five driving modes, enabling drivers to go as far as 22 miles on electric power only and at speeds up to 75 mph before the 1.5-liter three cylinder gas engine kicks in. Its COMFORT balances vehicle dynamics and efficiency; the SPORT mode makes the best use of the electric motor's boost function; ECO MODE achieves its highest efficiency numbers, what can be operated in both all-electric and hybrid modes.
The vehicle's aluminum chassis features a double-wishbone front axle and a five-link rear axle. BMW makes use of electric steering, dynamic damper control and will outfit each model with 20-inch light-alloy wheels. Other lightweight materials include the instrument panel with magnesium support, thin glass utilized on the trunk and carbon fiber-aluminum used in the doors.
Equipment List
BMW has not released the full standard equipment list for the i8, but we do know that it will include a fully-digital instrument display, BMW iDrive with freestanding Control Display, leather sports seats; four interior equipment options and a proactive drive system. Other features will include a navigation system, online entertainment, traffic reports, high beam assist, surround view, a rear back up camera, and a head-up display.
Owners will also have access to an in-home i-Charging station, a special ChargeNow card for public charging and various app-based mobility services. Additional details will accompany its US debut, likely to take place at the 2013 Los Angeles Auto Show this Nov.
Much comment has been made in the press about the BMW competing against the likes of Porsche, Lamborghini and Ferrari, to name a few. On a pure performance level, the BMW i8 won't match the sub 3-second 0 to 60 mph mastery of the hyper cars, the be all and end all measuring stick for the most rabid enthusiasts. What the BMW i8 brings to the segment is a model that takes up where the Tesla Roadster left off, serving a tiny niche of deep-pocketed consumers that want the novel, even the extreme.
---
See Also — BMW i3 Concept is Now a Reality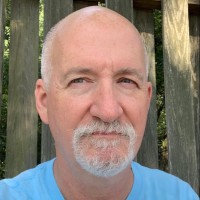 Latest posts by Matthew Keegan
(see all)