US plant will become BMWs largest.

BMW's entire line of crossover sport utility vehicles are built in Spartanburg, SC, the automakers sole US manufacturing plant. That plant will soon become BMW's largest following an announcement on Friday of a pending $1 billion investment and capacity expansion.
BMW Spartanburg Expansion
The newly expanded plant will have the capacity to build 450,000 vehicles annually, up from the current 300,000. BMW Spartanburg currently builds four crossover models and will soon add a fifth one: the X7. The new model joins the X3, X4, X5, and X6 in addition to M or performance versions of the X5 and X6. A plug-in version of the X5 is another future model slated for BMW Spartanburg.
In attendance at the news conference were S.C. Governor, Nikki Halley, GMW Group Board member of production Harald Krüger; and President of BMW Manufacturing, Plant Spartanburg, Manfred Erlacher. Also in attendance was Penny Pritzker, U.S. Secretary of Commerce.
Largest BMW Plant
BMW Spartanburg is one of 28 production and assembly plants the automaker has in 13 countries. Noted Krüger, Our US plant is the best example of our successful strategy of 'production follows the market'. He called the United States BMWs second home reflecting the importance the American market has to this German manufacturer.
BMWs sales are strongest in China, where 20 percent of its vehicles are sold, followed by the United States at 19 percent. Home country Germany accounts for 13 percent of total sales notes Automotive News.
More than 70 percent of the vehicles produced at BMW Spartanburg are exported abroad. In 2013, BMW pinned that export value at $7.5 billion making it the largest US vehicle exporter to countries that don't include Canada and Mexico, NAFTA members both.
BMW Spartanburg has undergone several expansions before, responding to production demand here and abroad. Its fifth expansion will be completed in 2016, adding 800 new jobs to the plant. That plant recently began production of the X4, BMWs latest crossover utility vehicle.
State Economic Impact
The automakers impact on South Carolinas economy has been a profound one. A study conducted by the Moore School of Business at the University of South Carolina found that BMW Spartanburg has a $16.6 billion annual impact on the Palmetto States economy. Moreover, for every new job added at the plant, another three jobs are created elsewhere in the state.
Not much is known about the BMW X7, a model confirmed in advance of the plant expansion news conference. It will be the largest crossover or sport activity vehicle (SAV) produced by the automaker, taking on the Mercedes-Benz GL and the Range Rover notes AutoWeek. It will offer three rows of seats and room for up to seven. Essentially, the new crossover will extend the wheelbase of the platform underpinning the X5 and X6 models, offering a longer wheelbase and an extended rear overhang.
Pending BMW X7 Details
Additional information about the BMW X7 is forthcoming. Auto Trends expects more news as early as April, perhaps at the 2014 New York International Auto Show.
---
Recent News
All-New 2015 Chrysler 200 Debuts
Australia Auto Manufacturing and the Decline in Tariffs
All Aboard! Public Transportation Use Surges
At a Glance: 2015 Jeep Renegade
---
Photo courtesy of BMW of North America, LLC.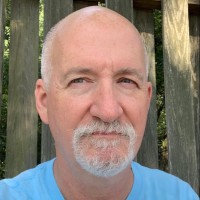 Latest posts by Matthew Keegan
(see all)