2019 BMW Z4 M40i First Edition wows Pebble Beach.
---
Finally! One of the more anticipated models not named the Toyota Supra made its debut on Thursday at the Pebble Beach Concours d'Elegance reviewing stand during Monterey Car Week. That would be none other than the 2019 BMW Z4, which is the latest version of BMW's beloved roadster.
The displayed model was the 2019 BMW Z4 M40i First Edition that, odd as it may seem, will not be the first Z4 model to go on sale in the U.S. Indeed, the 2019 BMW Z4 30i will arrive next spring, followed on the heels (or wheels) by the BMW Z4 M40i (including the First Edition).
BMW Z4 Photo Array
We'll let the pictures (and captions) tell the story of the new model. At the end of this story, we'll wrap things up.
---
The new BMW Z4 will share its architecture with the Toyota Supra. In doing so, BMW can afford to build this model and sell it in small numbers. It also provides Toyota with a cost-effective way to bring back the Supra, although we're waiting with baited breath for its official production-ready debut.
---
See Also — Performance Beast: 2017 Jaguar F-TYPE SVR Coupe
Photos courtesy of BMW of North America, LLC.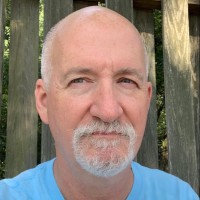 Latest posts by Matthew Keegan
(see all)