Avenir is French for "future," what Buick fans hope is near.
One of the stars of last month's North American International Auto Show in Detroit was a concept vehicle and an alluring one at that. Indeed, the Buick Avenir won the prestigious EyesOn Design Award for best concept vehicle, as well as receiving recognition for innovative use of color, graphics, and materials.
General Motors is not about to allow us to forget the Avenir as it will most likely showcase this concept at major auto shows in Chicago and New York. Further, the automaker continues to share details about a product that seems slated for production.
Exquisite Interior, Palatial Tapestry
While much of that initial spotlight was focused chiefly on the sedan's exterior design, Buick is now publicizing information about its interior, specifically the Avenir's tailored leather surfaces and its unique acrylic trim.
"The attention to detail within Avenir is outstanding," said Charles Allen, a retired automotive designer who served as a chief judge for the 2015 EyesOn Design Awards. "What stands out to me is how well everything is integrated – all of the materials and elements work together seamlessly to provide a sensation of understated elegance that fits the Buick brand perfectly."
Buick says that the inspiration for the sedan's interior design was taken from nature. In particular, water washing up on a shoreline, advanced by rhythmic lines and the integration of color and trim to advance its elegance. Also, the designers advanced an amalgamation of acrylic, chrome, premium leather, suede and wood to forge elements that flow coherently throughout the cabin.
Wood, prized by many who purchase luxury models, is carefully and generously apportioned in the Avenir. For example, open-pore wood accents can be found on the door panels, advancing a look that is comparable to high-end furniture. Oiled with a low-gloss sheen, it contrasts with other materials while enhancing the interior design.
Visual Depth and Wave-Like Movement
The sedan also features a sculpted instrument panel, what fuses an acrylate panel, carved to delineate three-dimensional sinuous patterns and covered underneath a smooth, high-gloss outlying layer.
Noted Rebecca Waldemir, Buick Color and Trim design manager, "As you look at the transparent surface from different angles, you will notice that it has a lot of visual depth and movement. It's a motif we carried to other areas of Avenir, including the seat design, and to the head- and tail-lamps."
Design Transition Points
The Avenir's designers sought to provide a warm, inviting sensation within the sedan. For instance, the designers used a lighter "Lyric" hue — found on most interior surfaces — to convey warmth, contrasting that with a restrained use of a darker tone – "Coastal Myst" – on the instrument panel and on the arm rests, to provide a natural transition to the exterior.
The sedan's swank, tailored demeanor is advanced through leather or suede coverings accentuated with stitching. Without doubt, the Buick Avenir provides a standard of sophistication and harmony that should advance the Buick brand.
Let the Speculation Accelerate
The ongoing teasing of the Buick Avenir by GM enables the company to gauge public perceptions, especially at auto shows.
If GM does not yet have firm plans to build the sedan, showgoers may influence that decision. Judging by the initial reactions and subsequent awards, the Avenir may bring interest in a Buick product not seen since the Riviera.
See Also — Highlights of the 2015 Detroit Auto Show: Media Day 1, Part 1
---
Buick Avenir photo courtesy of General Motors Company.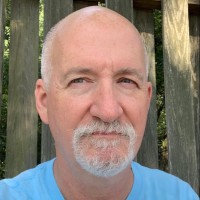 Latest posts by Matthew Keegan
(see all)