Car manufacturers are looking at ways to make use of existing capacity, holding off on building new manufacturing plants as global economic concerns weigh in. Demand for new vehicles is strongest in China and in the United States, two markets that the biggest players must ensure are served properly.
Managing Domestic Capacity
In recent years we have seen domestic capacity straining as consumer demand rises and output peaks. It isn't uncommon for a manufacturing plant to run three shifts in a bid to squeeze out more models from the same production footprint. Hyundai's plant in Alabama and Kia's plant in Georgia are prime examples of manufacturing facilities operating under capacity constraints, as the two Korean automakers work with what they have instead of adding new plants.
The cost of building a new manufacturing plant is typically above $1 billion, an investment Volkswagen made in recent years with its Chattanooga plant and what Kia invested with its lone American plant. That figure is why adding new plants — even as demand rises — is not on the horizon. Instead, car manufacturers will tap capacity elsewhere, even importing cars from markets previously not tapped to serve the American driver. "Fostering creativity" is the buzzword when it comes to managing capacity.
Importing From France
Toyota will soon import its subcompact Yaris from France, the first time the Japanese automaker has shipped European-built models to Canada and to the United States reports Automotive News. That move will allow Toyota to harness capacity for a new model in Japan and to work with a more stable currency to supply the North American market.
Yen value variations likely have made it difficult for Toyota to make money off of its slow-selling and thin profit line Yaris. Moreover, the next generation Toyota Yaris will be based on the Mazda2, produced in Mexico by Mazda for Toyota, and go on into production in summer 2015. Thus, we'll see Toyota tap its French capacity for approximately two years before the Mazda-based Yaris replacement becomes available, for another cost savings move.
Looking to Thailand
Ford is also looking to shift production of its own subcompact model. The Ford Fiesta, built in Mexico and sold in the United States and Canada, will be shifted to Thailand. Ford already builds the Fiesta there, but will also use Thailand to supply the domestic market. Ford will free up capacity at its Cuautitlán, Mexico, to produce an unnamed new model.
Auto Trends believes that the new Ford model will be the Lincoln MKC, a concept compact crossover sport utility vehicle introduced at auto shows earlier this year. Ford needs the cheaper labor Mexican plant to produce this model to maximize economies of scale. That's become more urgent in recent months as Audi has broken ground on its first North American assembly plant, also in Mexico. With Audi benefiting from lower labor costs, Ford must contain its costs to bring forth this all-new Lincoln crossover and future models. Audi, too, will build crossovers in Mexico.
Hyundai and Kia
Expect further announcements from other car manufacturers to supply the North American market from far-flung manufacturing plants. Capacity constraints for Kia and Hyundai won't be resolved by building a new North American manufacturing plant, at least not in the short term. Instead, both manufacturers will tap plants outside of Korea and the United States.
Kia's Žilina, Slovakia, facility might supply the North American market, although capacity there is nearing its 300,000-unit limit notes Kia of UK. Plants in the Philippines and Vietnam might also be tapped, underutilized facilities that have yet to hit capacity.
Hyundai's reach is broader than its Kia cousin, with manufacturing plants in eastern Europe, South Africa and India meeting current capacity. This company's US sales are being hampered by capacity constraints, a problem that might be resolved by tapping its other markets.
Auto Trends and Capacity
Even as car manufacturers's shift capacity, global overcapacity remains. Toyota does not have the problem that General Motors, Peugeot and FIAT have been facing with too many plants in Europe, but it is in the position to pull from its European plants to supply cars elsewhere. Overcapacity is an ongoing auto trends, one that KMPG addressed in its Global Automotive Executive Survey 2013 report earlier this year.
KPMG noted that sales and production are declining in Japan and in western Europe, but are on the rise in Brazil, Russian, India and China, as well as in Mexico, Indonesia, Malaysia and South Africa. Utilizing plants around the world to meet domestic demand is something that will increase, making it entirely possible that new car buyers will soon find that their vehicles have been built in countries far different from the usual foreign markets.
---
See Also —
Australian Auto Manufacturing and the Decline in Tariffs
Meet VinFast, an Emerging Automaker From Vietnam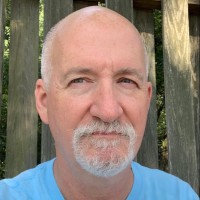 Latest posts by Matthew Keegan
(see all)