Available permanent all-wheel drive gives the VW Tiguan an important edge.
Taking delivery of an outgoing model year vehicle is always a bit of a challenge. On the one hand, customers are looking for information about the very latest model. On the other hand, if the differences between the two are minimal — as I soon discovered with the 2016 Volkswagen Tiguan — then just getting the opportunity to drive one is all that's needed.
That said, my test subject 2016 Volkswagen Tiguan R-Line model is now called a 2017 Tiguan Sport. The same renaming transition took place for the SE as it has been replaced by the Wolfsburg edition. Yes, there are a few trim differences, but essentially they're the same grades, but with new names.
The 2016 Tiguan is offered in S, SE, R-Line, Sport, and SEL trims. One powertrain combination is available: a 2.0-liter, turbocharged four-cylinder gasoline engine is paired with a six-speed automatic transmission. This engine makes 200 horsepower and 207 pound-feet of torque.
The front-wheel-drive model makes an EPA-estimated 21 mpg in the city and 26 mpg on the highway. The all-wheel-drive version comes in at 20 mpg in the city and 26 mpg on the highway. This model takes premium gasoline.
TIGer + igUANa = TIGUAN
Certainly, the Tiguan name isn't one that easily rolls off the tongue. Pronounced TIG-wohn, the name is not quite a portmanteau of two words, rather it is a unique melding of the same. Take half a tiger and half an iguana and you have the whole of a tiguan. To explain its naming convention, Volkswagen ran a clever ad a few years back — you can find it on YouTube.
Nine years is a long time to stay with a model before bringing the next-generation vehicle to the market. Introduced to US consumers in 2009, the first-generation model is coming to an end — the second-generation Tiguan arrives sometime next year.
In the meantime, consumers shouldn't automatically rule out the Tiguan and for the following very good reasons:
1. Turbo + 4MOTION = Awesome — Not all Tiguan models are all-wheel drive, but those that are provide this handling advantage all the time. In other words, power is sent to all four wheels at all times — not just when the system "thinks" you need it. The advantage translates to reliable traction delivered when you need it, supplying drivers with an important safety advantage. Of course, if you live where snow is not common, sticking with front-wheel drive may be best. But never underestimate the advantage AWD provides on twisty roads and slick surfaces. You don't need to live in snow country to want that edge.
2. A proven model — Yes, nine years is a long time to market a vehicle, but there is an advantage that shouldn't be easily dismissed: you have a proven model to consider. Importantly, the Tiguan hasn't been without its share of updates and refreshes — in 2012 the Tiguan received an exterior styling refresh. Specifically, new equipment was added to the SEL line and fuel economy was improved. By 2013, all models were outfitted with a leather-trimmed steering wheel. In 2014, Volkswagen introduced its new Car-Net telematics service. A rearview camera, five-inch touchscreen, and an iPod cable were added in 2015. For 2016, keyless entry, push-button start, upgraded upholstery and heated front seats were made standard. Looking ahead to 2017, the 6.3-inch screen is now standard as is HD and satellite radio plus the Car-Net App. Car-Net rolled out in 2014 and includes the usual telematic features.
3. Incentives are strong — As we come to the end of a calendar year, Volkswagen has become very aggressive and is offering incentives that are hard to beat or ignore. Through Jan. 3, 2017, Volkswagen is running its "Sign, Then Drive Event." What's significant about this offer is that if you lease most models and certain trims, you won't be putting cash down, including a security deposit or the first month's payment. Further, no other upfront cash is required other than the tax, title, and dealer fees. If you prefer to finance, highly qualified customers will pay 0.9-percent for 60 months. Both national offers are outstanding.
Making Room for the Tiguan
If there is a disadvantage with the Tiguan, it has everything to do with its size. Yes, it does seat five. But it does so with a wheelbase that is at least two inches shorter than such competitors as the Nissan Rogue, Toyota RAV4, and the Honda CR-V. Further, its overall length falls six to 10 inches shorter than the competition. Thus, there is a bit less legroom in the second row. Moreover, the storage space measures just 23.8 cubic feet or 56.1 cubic feet with the rear seat folded. Compare these numbers to the Ford Escape (34.3 and 67.8 cubic feet, respectively) and that's one area of concern that may be hard for some consumers to overcome.
Where the Tiguan shines is in the quality of materials used as well as with its fit and finish. Especially as you move up through the trim levels you'll find leather touches and equipment befitting a premium model. As far as the interior, it is well ordered, clean, and consistent. The same as the outside and everything you would expect in a Volkswagen. Notably, the front seats are firm and supportive — and just as comfortable as the seats found in some luxury models.
At the same time, this model lacks the "wow" factor you would expect. Blame its aged design in part for a lack of needle-moving style or the cutting-edge technologies some other models provide (although this writer was pleased with the Car-Net App). In any case, there is only so much you can do for an SUV rolled out in another generation.
On the Road
Where the Volkswagen Tiguan shines is on the road, especially when equipped with all-wheel drive — same as our test model. The VW 4MOTION all-wheel-drive system is permanent and that means it is always at work. To explain things simply, instead of kicking in when you need it, the system sends torque to the front and rear wheels under all driving conditions.
Some people find 4MOTION light to the touch and lacking the dynamics you'd expect with such a system. That's a fair assessment. At the same time, handling is nimble and the suspension system does a stellar job in absorbing impacts. You'll feel in complete control at all times.
Another strong suit is this model's off-the-mark acceleration. Stomp the accelerator and the Tiguan pushes forward. Yes, a turbo is at work and the expected lag is apparent. Fortunately, it isn't a show stopper and that means pushing up to highway speeds is effortless. When desiring passing power, the turbo responds, delivering a decisive kick to help you pass.
Looking Ahead
Volkswagen is in the midst of an overhaul, due in part to the turbo-diesel scandal, which has cost the automaker billions of dollars and at a loss of much goodwill. Consequently, the automaker has effectively abandoned the diesel market in the US, choosing to concentrate on improving its current models, adding new product, and investing its resources in vehicle electrification.
Speaking of new models, a three-row Volkswagen Altas model debuts next year, likely just after the second-generation Tiguan rolls out. An all-new Touareg won't be far behind and that means by 2019 Volkswagen will have three SUV choices for consumers.
Parting Thoughts
As for the model at hand, the Tiguan is clearly outpaced by more updated models. Its one-choice powertrain puts it at a disadvantage too — for instance, the Ford Escape offers three choices. That said, what seems to be helping this model right now is the deep, seasonal incentives as no other manufacturer is offering anything like a "sign and drive" event. That said, Toyota and Honda sell eight times as many RAV4s and CR-Vs, demonstrating that an all-new model can only help Volkswagen get noticed.
---
Related Volkswagen Reviews
Big-Time Hit: 2018 Volkswagen Atlas SUV
Hot Hatch: 2017 Volkswagen Golf R
Surprise Midsize Value: 2017 Volkswagen Passat
On Track With a 2017 Volkswagen Golf Alltrack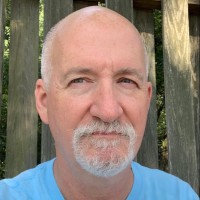 Latest posts by Matthew Keegan
(see all)