Chrysler presses Canada for financial support.
***Update: Chrysler Withdraws Financial Assistance Request to the Federal and Provincial Governments in Canada***
It was supposed to have been settled by now. If everything was done according to plan, Chrysler would have identified the brand slated to receive the next generation of its minivan and the one that would get its crossover derivative.

CEO Sergio Marchionne made it plain a few years back that only one minivan was needed with either the Chrysler Town & Country or the Dodge Grand Caravan transitioning to a crossover utility vehicle based on the platform underpinning the next generation minivan. That announcement has yet to be made, but minivan-related news is front and center.
Making an Investment
Instead of brand decisions, we now have Fiat Chrysler Automobiles (FCA) asking for as much as CAN$700 million in incentives from federal and provincial governments to update its two Ontario manufacturing plants. That contribution would partially defray the CAN$3.6 billion Fiat Chrysler Automobiles says it will cost to retool Windsor and update Brampton.
The Windsor plant has been the exclusive builder of Chrysler minivans since Dodge and Plymouth models were introduced in 1983. Brampton builds Chryslers large cars including the Dodge Charger and Chrysler 300. Together, the two assembly plants represent FCAs entire manufacturing presence in Canada.
That presence could be jeopardized if both Ontario and Canada decide not to contribute funds. For its part, the Canadians want FCA to pledge a long-term commitment to build cars in Canada reports Toronto's Globe & Mail. The federal government recently announced that it wound invest another $500 million in its Automotive Innovation Fund, but it hasn't promised that those funds will go to Fiat Chrysler. At least not exclusively.
Minivans to Mexico?
Marchionne raised eyebrows last month at the Detroit auto show when he said that the company had alternatives to continuing to build minivans in Windsor, reports the Wall Street Journal. That may include shifting product to Mexico where labor costs are much lower than in Canada. Of the three North American Free Trade Agreement (NAFTA) countries, Canada's labor costs are highest followed by the United States and much further down the list, Mexico.
Canada and Ontario contributed billions of dollars in loan money in 2009 to help General Motors and Chrysler, loans that have since been paid back. Still, the country has shed more than 50,000 automotive jobs since 2000 and another 8,000 direct manufacturing jobs would be affected if Chrysler pulled up stakes. Tens of thousands of supplier and spin off jobs would also likely go away. In all, Chrysler employs 10,245 people in Canada as of Jan. 2014
Meanwhile, Down Under
A Chrysler exit would not decimate the country's automotive industry composed of multiple manufacturers including GM, Ford, Toyota, and Honda. And, unlike Australia, the Canadian industry is heavily tied to the US and Mexico, with suppliers, components, and new vehicles moving back and forth across each border. Yet, it also raises the stakes for the remaining manufacturers, each competing in a global industry where maintaining operating costs is crucial for competitiveness and the bottom line.
Australia's auto industry is in dire straits with Toyota following Ford and GM by announcing the end of domestic manufacturing within the next four years. The prospect that Canada might someday lose its manufacturing base and go the way of Australia is not lost on provincial and federal government leaders. What type of proposal they make to keep Fiat Chrysler from fleeing might also set a precedence for other manufacturers to follow as they weigh their own needs.
---
Photo courtesy of Fiat Chrysler Automobiles, N.V.
See Also Australia: Auto Manufacturing Done in 2017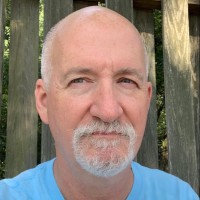 Latest posts by Matthew Keegan
(see all)