Guaranteed Asset Protection or GAP coverage involves the difference between what you owe on a vehicle and what your insurer pays out when it is a total loss. It is a type of coverage easily neglected, but something every single new vehicle owner should have.
With GAP insurance in place, you can prevent carrying a bill that can certainly stretch to thousands of dollars.
Evaluating GAP Coverage
GAP insurance is offered separately from your standard automotive coverage. Moreover, many insurers and some dealers offer it. It is important to carefully examine the policies and what coverage is offered.
How much is GAP insurance typically?
GAP coverage equals about 6-percent of your combined collision and comprehensive insurance. This corresponds to approximately $5 per month. Your insurer will, nevertheless, examine a few other concerns before offering a quote. These include the actual cash value (ACV) of the vehicle, where you have your home, and prior insurance claims, if any.
Your dealer may also offer GAP coverage for a flat fee, usually around $500. However, this means cooperating with a third party to settle your claim instead of your insurer.
Moreover, you may only need GAP coverage for a few years or until the outstanding loan balance drops beneath what the vehicle is worth. In that case, paying for the coverage as you need it may save you money.
Which companies provide GAP insurance?
GAP coverage is offered by numerous automotive insurance companies. While not part of the full coverage car insurance new vehicle owners usually seek, it is readily available for the asking. And if you lease a vehicle, it is often included within the lease agreement.
Among the insurers offering GAP insurance include Nationwide, Amica, and Liberty Mutual. The Hartford, AAA, and American Family also offer coverage. Incidentally, GEICO and USAA do not.
While some insurers do not expressly offer GAP coverage, some supply payoff protection as part of their standard insurance. Confirm that whatever coverage you have offers adequate protection to pay the difference between the insurer's settlement and the outstanding balance.
Can I Purchase Gap Insurance By Itself?
Yes, you can buy GAP insurance on its own or you can obtain it from your insurance company. We believe that the best value is with your insurer as they will bundle it with all your other coverages, including liability, collision, and comprehensive.
It is also convenient to keep all your coverage together when it comes time to file a claim. Holding separate policies may slow the process and require you to continue to make loan payments until your case is closed.
How can GAP insurance help you save money on car repairs?
GAP coverage does not extend to car repairs. Instead, consumers should rely on their insurance settlement to cover those costs. Owners of new vehicles may find that bumper-to-bumper coverage from the manufacturer covers certain repairs not related to a crash.
Otherwise, an extended warranty may take over where the manufacturer's warranty ends. Again, such warranties do not cover crash-related repairs.
Is GAP insurance worth it on a new car?
In many situations, selecting GAP coverage is a wise choice as it covers the negative equity caused by not putting enough money down on a vehicle or choosing a loan longer than 60 months. Generally, both.
If your loan is short, such as no more than 48 months, you are not likely to need GAP coverage. Furthermore, you do not need GAP insurance if your car is paid off, but it could prove valuable if you purchased a used vehicle with a long-term loan and a high-interest rate.
In this case, the vehicle's actual cash value (as determined by the insurer) is less than what you owe on the vehicle. An online car valuation site should supply a decent assessment of the current ACV.
Acquiring GAP Coverage
GAP insurance is the coverage you need when your vehicle is new, and your loan balance is high. It can save you thousands of dollars if your vehicle is totaled.
Get a quote and you should discover that the monthly cost is comparable to what you pay for your favorite iced beverage.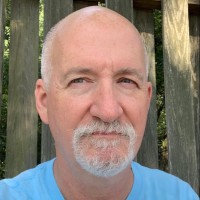 Latest posts by Matthew Keegan
(see all)