Next generation GMC and Chevrolet pickups will include more aluminum.
Fresh off of a new design, the next generation Chevrolet Silverado and GMC Sierra full-size pickup trucks wont hit the market for about another five years. When those trucks arrive, theyll likely include vast amounts of aluminum, following a path that the Ford Motor Company is taking beginning with the 2015 Ford F-150.
Aluminum Contracts Signed
The Wall Street Journal has reported that GM recently inked an agreement with two aluminum suppliers, Alcoa and Novelis, to supply the automaker with aluminum sheet for pickup trucks. It takes several years to align production with demand, giving GM enough time to secure the supply while it develops a new design.
***See Also — The Wall Street Journal: GM Secures Aluminum for Truck***
GMs switch to aluminum is prompted by Fords move, what effectively gives its largest pickup truck competitor an edge in this highly competitive and lucrative segment. The automaker is also being pressured by federal regulators intent on raising fuel economy across the board including for pickup trucks. These trucks average about 20 mpg, but typically make just 15 mpg in combined city and highway driving.
Expanded Truck Line
Unlike Ford which has poured its entire resources into advancing its full-size truck line, GM has sought improvements in fuel economy by reintroducing a pair of medium-sized trucks: the Chevrolet Colorado and GMC Canyon. Both models hit the market this year as 2015 model year vehicles.
All three of the other truck manufacturers are also taking steps to make their trucks more efficient. For Fiat Chrysler Automobiles, the 2014 Ram 1500 now offers a 3.0-liter six cylinder diesel engine, the first manufacturer to offer such an engine in this class. That engine is rated at 28 mpg on the highway providing best-in-class fuel economy.
***See Also — Auto Trends: A Small Displacement Diesel for the 2014 Ram 1500***
Nissan has reached an agreement with Cummins, Inc. to supply its next generation Titan pickup truck with a 5.0-liter V-8 engine. Cummins also supplies a 6.7-liter inline six cylinder engine for Rams heavy duty trucks, while Ford and GM super duty trucks take a similar approach. Reports have also indicated that Toyota may tap Cummins for the same diesel engine destined for the Titan for its own Tundra line.
Lightweighting Done Right
Vehicle lightweighting means that manufacturers are also able to go with smaller engines as they shed excess heft. The 2015 Ford F-150 loses about 700 pounds and will also offer a 2.7-liter V-6 engine, what previously was considered too small. The new engine is turbocharged and uses direct fuel injection, the same technology found in a 3.5-liter Ford V-6 engine on the market since 2011.
While Ford and GM compete for pickup truck sales, the two manufacturers are also collaborating on new 9- and 10-speed transmissions what will be used in a variety of vehicles including pickup trucks. The current collaboration builds on an earlier one where the companies jointly developed six-speed transmissions.
***See Also — CNN: Ford and GM Team Up on 9-speed Transmission***
Raising large pickup truck mpg is an important step toward helping manufacturers meet a 54.5 mpg equivalent fuel economy average federal mandate for its fleet by the 2025 model year. That threshold was adopted in Aug. 2012. An assortment of alternative fuel vehicles including hybrids, electric vehicles, and hydrogen-powered models will help raise those averages, but improvements in pickup truck efficiency must also be realized. Lightweighting may yield the biggest savings up front with smaller engines and more efficient transmissions following.
---
See Also — Driven: 2016 Chevrolet Silverado 1500 Crew Cab LT 4×4
Chevrolet Silverado photo copyright Auto Trends Magazine.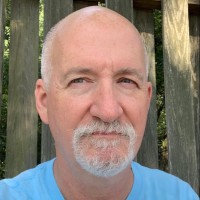 Latest posts by Matthew Keegan
(see all)