Here's a thought on how to spend your summer vacation: pay a visit to one or more GM manufacturing plants. That is exactly what GM is inviting summer vacationers to do this year although taking in all five recommended destinations over a two week span may not play well with every family member.
Summer Plant Tours
Still, GM is offering something you rarely hear about these days: the opportunity to visit a manufacturing plant or other car facility. To encourage your visits, GM has pulled together a list of visitor-friendly plants and facilities that can help you learn about the manufacturing process, take in automotive history and get a glimpse of the company's future.
These locations are mostly on the eastern side of the country and include a transmission facility, an engine plant, the company's headquarter's in Detroit, a stamping facility and the Corvette museum in Kentucky. Except for the National Corvette Museum in Bowling Green, Ky., every venue is free. Compare "free" to your cost for a visit to your favorite theme park and you just might find moms and dads interested in adding a GM plant stop to the vacation itinerary.
Five-Stop Summer Plant Circuit
If visiting all five suggested GM locations interests you, then you can start and finish your trip in the same location or head back home after completing your fifth stop.
The first stop on your trip may have you visiting the Baltimore Transmission Plant, home of GM's electric motors assembly. Nearby attractions include the Baltimore Harbor national aquarium; Washington, DC, is just an hour south.
Your second stop could take you north to Buffalo, NY, with a stop at the Tonawanda Engine Plant. That facility currently builds 2.0- and 2.5-liter four cylinder engines and will soon supply V-8 engines for GM's next generation full-size pickup trucks and for the Chevrolet Corvette. Niagara Falls is perhaps the most popular local attraction for summer travelers.

Head southwest or cross over into Canada to head west to Detroit. While there, you can take in a Detroit Tigers baseball game and visit the reviving downtown. The centerpiece of the city is the Renaissance Center overlooking the Detroit River, and the international headquarters for GM. Check out the car displays in the lobby including the company's current models and the occasional special display.
When resuming your trip, head west to Kansas City, Kansas, to visit the Fairfax Assembly & Stamping Plant. This stop reveals the manufacturing process where rolls of metal are stamped into body panels and includes stops in the body shop, paint shop and general assembly where cars are started for the first time. Criss-cross the Mississippi River to take in both Kansas Cities and a KC Royals baseball game.
Your last stop will have you heading east toward where your trip began: in Baltimore. Along the way you can stop in Bowling Green, Ky., to visit the National Corvette Museum. This stop is the only one where an admission fee is charged, and is the location for Corvette production and where countless Corvette memorabilia is on display. Stop by on June 27-28 and you can take in a special Corvette 60th Anniversary event featuring the first display of seventh-generation or C7 Corvettes for your review.
Summer Plant Consideration
GM is not limiting its summer plant tours to these five facilities. The company has other visitor-friendly facilities across the United States, indeed around the world, with details published on its website at gm.com. Realistically, you might not be able to visit more than one of the suggested locations, but adding just one stop to your itinerary could spark creative interest in one or more of your children and perhaps banish the "we're bored!" feelings that tend to crop up while you are away from home.
---
See Also — Vehicle Lightweighting Achieved Through Composites
Summer road tour photo courtesy of General Motors Company.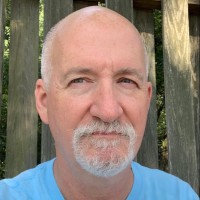 Latest posts by Matthew Keegan
(see all)