This June, General Motors will release the 2014 GMC Sierra and Chevrolet Silverado, the newest generation of its large pickup truck lines. The trucks have been receiving a lot of attention during the run up for the release, representing perhaps one of the most important new products this year for both the GMC and Chevrolet brands. No, I am not forgetting the Corvette — when it comes to a moneymaker, these trucks are it.
Truck Brand Loyalty
Pickup truck buyers are extremely brand loyal with customers typically staying with a brand from generation to generation. You'd have a difficult time persuading a Ram owner to switch to GMC or a Chevrolet owner to buy a Ford. Just ask Toyota and Nissan about luring big pickup truck buyers to these brands and you'd quickly learn that this last bastion of domestic vehicle production remains a nearly impenetrable fortress.
Still, there are tens of thousands of new pickup truck buyers that are examining the field and ready to make the jump. Fleet buyers, who have stayed out of the market for several years are back in, as the housing recovery continues and as old trucks need to be replaced. This has presented an opportunity for all large pickup truck manufacturers to push their respective brands with GMC doing so with its Sierra 1500 and most recently with its top-of-the-line Sierra Denali.
2014 GMC Sierra Denali
Sticker price from $48,000 (est.)
Available in three cabin arrangements
Seats 5 occupants
6.2-liter FlexFuel 16-valve V-8 engine
420 horsepower @ 5,600 rpm
450 foot-pounds of torque @ 4,100 rpm
4.06 inches bore by 3.62 inches stroke
Engine compression ratio: 11:5 to 1
Six-speed automatic transmission
Wheelbase: 119/133/143.5 inches
Length: 205.5/224.4/229.5/239 inches
Width: 80 inches
Height: 73.7 inches (est.)
Storage Volume: 53.4/61/69 cubic feet
Towing Capacity: 12,000 pounds
EPA: MPG TBA
Fuel Tank: 26 gallons
Curb Weight: From 4,942 pounds
Payload: From 1,577 pounds
Vehicle Assembly: Fort Wayne, Ind.
Sierra Denali Performance
As before, the 2014 GMC Sierra will be available in regular, double and crew cab configurations. The latest generation of its engine line, dubbed EcoTec3, are featured and come in more fuel efficient and with improved performance over the previous generation powerplants.
Indeed, its largest V-8 — displacing at 6.2-liters — is its most powerful one ever with an SAE-rating of 420 horsepower and 450 foot-pounds of torque, the best in its class. That power is important to the people that need it the most, namely enthusiasts and fleet owners that demand it. It is also the engine powering the GMC Denali, representing the pinnacle of the Sierra pickup truck line. Every GMC truck is paired with a six-speed automatic transmission.
Trailering capabilities is important to this segment too and GMC expects that the Sierra Denali will be rated to pull up to 12,000 pounds. That's top in its class, beating out Ford, Ram, Toyota and Nissan. If you want one, however, you'll have to wait until the fall — General Motors is releasing its large pickup trucks with the smaller engines first.
Sierra Denali Styling
The GMC Sierra Denali offers a number of features not available in other models. Its signature chrome grille, special 20-inch chrome wheels, polished stainless steel exhaust outlet and body-colored bumpers are among the distinctives noted. Inside, the Sierra Denali features special "Denali" scripting on the door sills and embossed on the front seats. An eight-inch customizable driver display features IntelliLink connectivity.
Other stand out Sierra Denali features include heated and cooled front bucket seats, a seven-speaker Bose audio system, a heated steering wheel, a power sliding rear window with defogger and projector-style headlamps accented with LED signature daytime running lights.
Segment Competitors
The GMC Sierra Denali occupies the top-end of the pickup truck segment competing against similar Ford and Ram models. The Ford F-150 includes King Ranch, Platinum and Limited editions while Ram serves up the 1500 Laramie Longhorn.
---
See Also — Handsome Truck: 2014 GMC Sierra 1500 4×4 Crew Cab SLT
Photo courtesy of General Motors Company.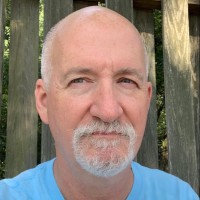 Latest posts by Matthew Keegan
(see all)