The U.S. auto industry is performing swimmingly, on pace to sell about 16 million cars this year. Its a number some thought we wouldn't see again for many more years, but after bottoming out in 2009 the industry has now recovered.
The US auto industry is a far different place today compared to 2008, when GM had eight brands, Suzuki was still in the market, and few people gave serious thought to the possibility that Fiat might return to the United States. Five years from now we may find ourselves looking back at many more changes with perhaps Mitsubishi exiting the market, Chinese and Indian brands gaining access to the domestic market, and one or two niche brands springing up to make things interesting.
To that end, let's take a look at some of the good and bad trends we are seeing today and what impact these auto trends may have on the industry down the line:
Good Auto Trend: Low Cost Cars Are Available
We've all heard how the average price of a new car is above $30,000. That price is out of the reach of many Americans, but there are quite a few midsize sedans including the Hyundai Elantra and Mazda6 that can be had for $25,000 or less.
If you are willing to go smaller, well-equipped subcompact cars are retailing for under $17,000, making it possible for first time new car shoppers to get in on the game. Indeed, the $15-20,000 price point will likely be something manufacturers address in the coming years with several new and updated models to attract customers. And the impact? Greater market share for manufacturers that manage to figure out a way of delivering quality cars at low prices. Hint: Mexican labor will play an important role in making this possible.
Bad Auto Trend: Corvette Price Gouging
The C7 Corvette will be going on sale this fall, with avid enthusiasts jumping in to buy these sports cars. Unfortunately, we are hearing that some dealers will be marking up prices, perhaps by $20,000 or more in a bid to cash in on high demand and low supply.
The impact here may be negligible initially as well-heeled buyers pony up the cash to get in first. But there is also the bad taste that will be left in people's mouths, something that won't easily be forgotten the next time they shop for a car. When the next financial downturn comes — and it will come — you can bet that customers will remember the rip-off artists and shop elsewhere.
Note: Several people have disputed my reasoning, responding to a Help a Reporter Out query where I asked people about Corvette pricing. Quite a few people contributed and those opinions are published in a companion piece, "Corvette Mark Up Pricing and Your Say."
Good Auto Trend: Diesels Are Catching On
Thank the German car manufacturers and America's pickup truck builders with keeping diesel engines alive. The first group had it especially challenging at times with just a small pool of customers to work with. But BMW, Daimler and Volkswagen have stayed the course.
The result is that other manufacturers have jumped in and customers are taking notice. Sales will begin to pick up as customers see that a diesel can be had for less than a hybrid and still deliver comparable energy savings. Toyota and Nissan may need to jump in especially with their Lexus and Infiniti brands. The impact here is that diesels will help raise fleet fuel averages and reduce America's dependency on foreign sources of oil. Customers will also discover that today's diesels are quieter, cleaner and more efficient than previous generation engines, offering long life too.
Bad Auto Trend: Automotive Suppliers Are Struggling
The auto industry supply chain depends on numerous companies to supply original equipment manufacturers with everything from seats to mirrors to transmissions. Tier 1 automotive suppliers are the largest and strongest, and typically use Tier 2 and Tier 3 suppliers to feed them with parts. Many of the smaller suppliers were whacked during the recession, companies that rely on Tier 1 suppliers to pay them, not OEMs.
Well, to survive, a number of Tier 2/3 suppliers have cut back. It might be a stamping company or a die-casting supplier that quit investing in itself simply to survive. What you have now are companies that are producing what they can to respond to current demand, but with little room to expand and not enough capital to invest in improvements. The impact here is obvious: smaller suppliers are still struggling with some likely unable to supply the industry with what will be needed as sales continue to rise. Look for bottlenecks to pop up as sales increase, perhaps effecting product availability and delaying new vehicle launches.
Good Auto Trend: Japan is Back
You wrote off Japan, didn't you? After all, China is the Asian tiger and the Japanese economy is hardly the cat's meow. Well, not so fast. Prime Minister Shinzo Abe has led a recovery effort that has helped break the more than two decades of economic stagnation that has plagued Japan. Abe devalued the yen which made Japanese-built products more affordable abroad.
For the Japanese automakers, especially ones with a smaller manufacturing presence in North America, the devalued yen helps them stay competitive. The larger companies — Toyota, Nissan and Honda — won't pull up stakes, but they'll be able to maintain production at home. This is a good trend for Japan, however it is a bad trend for American car manufacturers, who will find it more difficult to compete on price in a number of markets, such as in Australia. Overall, the impact on consumers isn't quite clear yet other than the car companies may find more ways to woo you with better products at competitive prices.
Other Auto Trends
There are also some shorter term trends that consumers should be mindful of. Most notably, we're coming to the official end of the model year, although "new" models have been out since late winter. Even so, this can be a good chance to shop for a leftover model at a discounted price, especially any model that has been redesigned. If inventories of the Nissan Versa hatchback, Toyota Corolla, Chevrolet Malibu and Cadillac CTS hold up, there may be an opportunity to negotiate an even stronger deal on these models and others.
---
See Also — Auto Trends: Kia GT4 Stinger
Photos: Chevrolet Corvette (copyright GM); Volkswagen SportsWagen (copyright VW); Mazda6 (copyright Mazda).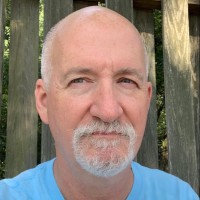 Latest posts by Matthew Keegan
(see all)