So many electric vehicle startups, so little time. Aptera, Baker, Coda, Detroit Electric, Dyson, and Fisker, are among the names that sought to challenge Tesla and failed. Or, in the case of Dyson, some never got beyond the conceptual phase.
More recently, we have seen a host of new players emerge, including Atlis, Bollinger Motors, Lordstown Motors, Lucid Motors, Rivian, and Workhorse, to name a few. Each one has an idea, with some already closer to production than others.
Another new player is Hercules Electric Vehicles. This company launched in late 2018 in Detroit. Hercules is headed by James Breyer, the company's Founder, CEO, and Chief Product Officer. Breyer is well known in Michigan, having worked for Ford, GM, and Chrysler LLC in various engineering and management capacities. Along with Greg Weber and Julie Tolley, the trio oversee the emerging company.
The company has a product under development, specifically the Hercules Alpha, an all-electric pickup truck. It is aiming for a segment that is just now emerging with models from GMC and Rivian appearing in 2021, with Ford, Ram, Atlis, Bollinger, Lordstown, Tesla, and Workhorse following.
Hercules says that it will begin producing the Alpha in 2022. Oddly, it was just this month that the company announced it had contracted with the Italian design house Pininfarina to design its truck. This means Pininfarina will have to expedite its work to get a production-ready design in place to meet the deadline. That is extraordinarily fast, but at least the chassis is already in place.
Indeed, the chassis is from the Nissan Titan. As for the rest of the truck, Hercules will supply the powertrain technology and the interior. Thus, with help from Nissan and Pininfarina, the new model will rely on multiple companies and key suppliers to craft the Alpha.
What We Know:
Pininfarina, the Exclusive Designer
Hercules' agreement with Pininfarina will cover the pickup truck as well as other future products. Of course, the first challenge is to get the Alpha to the market. The second challenge is the initial product's success as well as the company's strength to keep going. Only then will we see if Pininfarina will be called on to help expand the product line.
EV Experience
Breyer's role as Chief Product Officer is an advantage the startup needs. With GM, he was the lead powertrain development engineer for the Chevrolet Volt. He then served as the lead propulsion engineer for the Chevrolet Spark EV. Just as the Spark was converted to a full EV, Breyer's team will do likewise with the Titan. However, in this case, the body will be different.
Multiple Powertrain Options
Hercules has shared only bits and pieces of what it has planned for its electric truck. The company says it will offer a "multiple powertrain solution" which could mean a range of battery sizes and motor configurations.
Indeed, in one scenario, the company says it plans to supply four motors (one with each wheel). In doing so, the truck would have a projected 1,000 horsepower and 800 pound-feet of torque. Four-wheel torque vectoring is also in the cards.
Partners With Prieto
Hercules won't use Prieto Battery, Inc., to supply batteries for the Alpha, at least not initially. According to the company's press release, they will use Prieto's "3D Lithium-ion solid-state batteries for use in Hercules electric pickups, SUVs, and other future vehicles starting in 2025."
Prieto claims that its batteries supply "higher power output and energy density, faster recharging, excellent operation at low and high temperatures and is safer than today's lithium-ion batteries."
Unique Tonneau System
In another area where Hercules will rely on a supplier to build its truck, the company signed an agreement with Worksport Ltd. to furnish a tonneau cover. It isn't an ordinary cover as it gathers solar rays and sends energy to the battery pack.
This TerraVis tonneau cover will be an accessory and purportedly includes the equivalent charging of a Level 1 cord plugged into a household 110-volt outlet.
Custom Interior
Hercules promises a custom cabin with the Alpha, including Vegan and natural interior choices. They are also promising the "most unique decorative trim on the market." We expect that the fresh look will be accompanied by the latest technologies, although the company hasn't said as much yet. Partnering with Nissan in all things safety and tech might be the way to go.
Hercules Electric Vehicles
There is much more about Hercules that has yet to be made known. Outside funding, a production facility, and its manufacturing goals are not yet clear.
In March, the company says it was seeking $20 million in Series A investment, with CMD Global Partners tabbed to manage that initiative. Beyond that, the rest of the story is murky, but we will present updates as they become known, so please check back.
---
See Also – Fast Facts About Electric Vehicles, Battery Life
Photos copyright Hercules Electric Vehicles, Inc.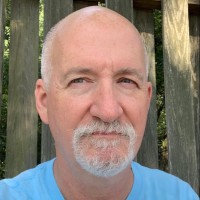 Latest posts by Matthew Keegan
(see all)