Hyundai continues to challenge the market.
The medium size sedan market, or D-segment, is a crowded field. The Toyota Camry and Honda Accord are the two biggest sellers, but both Ford and Chevrolet have enjoyed success in recent years with their Fusion and Malibu models respectively.
Every automaker fields at least one midsize product, usually several when you add crossovers to the mix. Dominated by sedans with a sprinkling of coupes thrown in, the one body style lacking in this segment has been the station wagon.
Redesigned Sonata
But Hyundai is in the process of changing all of that with plans to introduce a wagon model in the next year or two. Hyundai is already enjoying success with its totally redesigned 2011 Sonata and will include a hybrid model before the wagon rolls out. Forget worrying about Ford or Chevy: Toyota and Honda may have a problem on their hands when Hyundai expands its Sonata line.
The Hyundai Sonata wagon will be sold in Europe and North America and it is in that former market where an Autoblog sleuth took pictures of a disguised Sonata prototype. Though Autoblog isn't particularly certain the wagon will make it to the states, I've got a good source telling me that it will.
Hyundai Success
Don't forget, the Toyota Venza and Honda Accord Crosstour are based on the Camry and Accord platforms respectively. Hyundai has made it known that they plan on putting up a challenge in every car segment out there. Following its success with the Genesis sedan and Genesis coupe, the Korean automaker will be bringing the big Equus to North America later this year. Yes, one or two pickup truck lines are next, so the disturbing Sonata wagon most certainly looks to be a good one.
Speaking about the Hyundai challenge to other automakers, the combined Hyundai Kia Automotive Groupis now the fourth largest automaker in the world, having passed Ford in 2009.  It was just a decade ago that the combined entity was in 11th place, well off the pace of the top car manufacturers and not much of a force to consider.
My, how things have changed!
---
See Also — Efficient Turbo: 2015 Hyundai Sonata Eco
Photo copyright Hyundai Motors.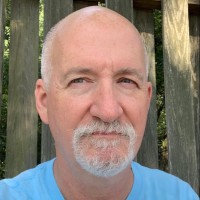 Latest posts by Matthew Keegan
(see all)