All-new Jaguar XE debuts in Geneva.
The Geneva Motor Show is serving up a number of hits this week including new products from Opel, Lamborghini, and Mercedes-Benz, to name a few. Jaguar has also gotten into the mix, announcing that its new compact sports sedan will be called the XE, featuring what the automaker says is an aluminum intensive unibody layout.
The all-new Jaguar XE will be built in the United Kingdom with its engines produced at a new Jaguar Land Rover Engine Manufacturing plant, also in the UK. Owned by Tata Motors, Jaguar as well as Land Rover have maintained independence while benefiting from the backing of a much larger automaker.
The Jaguar XE goes on sale in 2015 in Europe. The sedan arrives stateside in 2016.
***Reference — The Wall Street Journal: Jaguar Land Rover Increasing Engine Plant Investment***
Jaguar XE: From Concept to Reality
The upcoming model is based on the C-X17 concept car introduced in 2013, featuring an aluminum intensive structure. Jaguar claims that the sedans lightweight layout improves handling, performance, refinement, and efficiency. Specifications were not announced at Jaguars news conference.
Ian Callum, Director of Design, said: The new Jaguar XE is every bit a modern Jaguar car; more compact in size but visually striking. Customers will expect a great deal from a compact Jaguar car it must be practical but premium. We never forget we are designing a Jaguar car and that means it must be as exciting to look at and drive as it is brilliant to run and practical to own. We believe weve done just that with the Jaguar XE.
Ingenium Engine Range
The new engine manufacturing center will produce both four-cylinder gasoline and diesel engines that are lightweight, low-friction and emit fewer emissions. Both are part of Jaguars Ingenium engine range.
The all-new Jaguar XE compact sport sedan will bring Jaguar into the largest segment of the luxury car market with a dynamic new entry that will challenge the status quo of luxury car brands, said Jeff Curry, Brand Vice President of Jaguar North America. Jaguar is charting an exciting new path with the recent launch of the Jaguar F-TYPE and the introduction of the Jaguar XE, which completes our sedan line-up. We offer a more exclusive, distinct choice in the luxury car marketplace combining progressive British design, a high performance character and advanced aluminum technology.
***Reference — Jaguar & Land Rover: Jaguar XE Confirmed As Name For Compact Sports Sedan With All-New Ingenium Engine Family And Advanced Aluminum***
Jaguar Naming Convention
In selecting the XE name, Jaguar retains its naming convention, joining the XF, XJ, and XK in the product line up. F-Type coupe and convertible models are also sold. Full product details will be released later this year just prior to production.
Jaguar Land Rover N.A. LLC US sales are up 12.6 percent year to date. Jaguar sales rose by 35.2 percent in Feb. 2014 alone, the same month when overall US sales were flat. Globally, Jaguar sales were up by 42 percent in 2013, based on 76,668 units sold, for its best year since 2005.
British automotive building is on a rebound and is expected to exceed the previous peak annual production of 1.72 million units in hit in 1972 by 2017 reports Reuters.
***Reference — Reuters: Britains Jaguar Land Rover Taps Global Markets for Record Sales***
Photo courtesy of Jaguar Land Rover.
Other Recent Stories
Cars and Coffee Cary: March 2014
How to Make Your Car Interior Sparkle
Big Incentives Await Pickup Truck Buyers
Credit Clean Up Before You Buy Your Next Car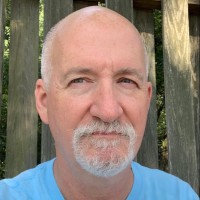 Latest posts by Matthew Keegan
(see all)