Jaguar introduces the 2016 XF sedan in London, just ahead of its official reveal next month in the United States. After seven years, the first generation model is set to retire. The latest iteration is longer between the wheels, lighter and is replete with new technologies and a higher level of comfort.
It seemed fitting that Londoners would catch the first glimpse of the 2016 Jaguar XF, a British-built sedan set to make its official global appearance at the New York International Auto Show next month. That the XF did so by completing a high-wire journey above the city's Canary Wharf business district as it transversed a pair of 1.34-inch wide cables located 59 feet above ground and crossing water in the process, helped to draw attention to this alluring sedan.
Certainly, the 787-foot long, three-minute journey captivated Londoners on Tuesday morning as it showcased the second generation sedan's lighter proportions in a highly provocative way. Indeed, the aluminum-intensive 2016 Jaguar XF weighs 132 pounds less than the outgoing rear-wheel drive model. Moreover, the all-wheel drive edition has shed 265 pounds.
From Hollywood to London Town
Jaguar tapped British stunt man Jim Dowdell to deftly navigate the XF across the thinnest of surfaces. Dowdell has appeared in a number of Hollywood blockbusters, including Indiana Jones and various James Bond and Bourne series movies.
Said Dowdell about the precision, balance and control required to pull off the stunt, "Over my 35 years in the industry I've driven Jaguar vehicles on many Hollywood movie sets. However, the biggest test for me on this stunt was the unpredictability of the elements. Potential oscillation in the high-wires from wind speeds meant it added a real challenge."
A team of experts — composed of meteorologists and structural engineers — were on hand to ensure that conditions were ideal for the crossing. In any event, if a slip up were to occur, Dowdell was rigged with abseil equipment. Furthermore, a cherry picker crane and a rigid-hulled inflatable safety speedboat were positioned nearby. The stunt man was prepared to rappel his way to safety if fortune made an unfavorable turn.
To the Flatiron District
The next stop for the Jaguar XF is in New York, where it will make an 11 a.m. debut on March 31 in the city's Flatiron District. Its official global presentation comes the next day in the Jacob K. Javits Center, home of the 2015 New York International Auto Show.
Specifications about the 2016 Jaguar XF will be released at the auto show. What we do know is that the wheelbase measures two inches longer, coming in at 116.5 inches. However, its overall dimensions have been reduced ever so slightly by 0.3 inches. The XF also sits 0.1 inches closer to the ground. Jaguar says that the new design provides more room for rear seating passengers, freeing up additional head, knee and leg room.
Jaguar XF: Potent Engines, Stiffer Body Structure
The US-bound model will offer a pair of 3.0-liter, supercharged V-6 engines. The standard engine is rated at 340 horsepower and 332 foot-pounds of torque. The enhanced engine maintains its torque rating, but gains a 40-hp boost to 380 horsepower.
Jaguar says that the new model features a lighter and stiffer body structure with an attenuated front double wishbone and rear integral link suspension. The automaker also claims a near-ideal 50-50 weight distribution for enhanced agility, improved comfort and exceptional refinement.
The Ian Callum-led design team explained that Jaguar XF's lines were carefully placed with nothing "superfluous" present. Inside, this five-passenger sedan emphasizes comfort and technology. An available, neoteric 10.2-inch touchscreen is surrounded by materials that pamper and inspire, to create an environment that is serene, yet robust. That screen, an upgrade from the standard 8-inch unit, features a quad-core processor and relies on an Ethernet connection. A reconfigurable 12.3-inch TFT instrument cluster is also present.
New and Updated Jaguar Models
Along with updates to the F-TYPE, the coming XE sedan and the soon-to-be-released F-PACE crossover, Jaguar is making a concerted effort to advance this quintessential British brand. Tethered at the hip with Land Rover, Jaguar sales have lagged its utility-vehicle consort, but the new models should give the marque the impetus required to move forward.
Photo courtesy of Jaguar & Land Rover.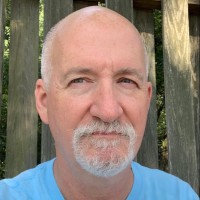 Latest posts by Matthew Keegan
(see all)