Mary Barra's appointment as GM CEO surprised some industry analysts when Dan Akerson announced his retirement last month. But for close observers Barra was already one of a handful of possible Akerson replacements, with Dan hinting as much last summer.
Barra's ascendancy, as significant as it is, may be rivaled by another top level change made as December drew to a close. And that would be John Krafcik's sudden departure as US CEO for Hyundai and his replacement by Dave Zuchowski, vice president of sales.
John Krafcik and Hyundai
Krafcik's departure was sudden and not expected. Moreover, he has been credited with orchestrating Hyundais upsurge, expanding it beyond its budget brand limits to become a comprehensive company encompassing mass appeal, premium, and even luxury models under the Hyundai appellative.
John Krafcik joined Hyundai in 2004 as vice president of Product Development and Strategic Planning, and has been credited by the automaker for reshaping its American strategy and product lineup with strengths in design, innovation, and value. In 2008, Krafcik was named US CEO.
Hyundai Assurance Program
Among the highlights of Krafcik's tenure, what followed stints with the Ford Motor Company and the joint Toyota-GM NUMMI venture, was the launching of Hyundai Assurance, a consumer program highlighted by a 10-year, 100,000-mile powertrain warranty. In Jan. 2009, Hyundai expanded the plan to permit customers to return their newly purchased vehicles if they lost their jobs within the first year of ownership. That program was ended in spring 2011 with 350 customers taking advantage of the offer according to Consumer Reports. Its buy back program generated tremendous goodwill for Hyundai during a tough economic time. Indeed, along with Kia and Subaru, the three brands were the only ones to enjoy continued sales increases for the duration of the Great Recession.
John Krafcik was at the helm as Hyundai rolled out several blockbuster products. In 2009, its Genesis sedan raised Hyundais visibility considerably and resulted in the brand garnering its first-ever North American Car of the Year award. Three years later the Hyundai Elantra took those honors. In the interim, Hyundai launched several new or updated models including the Genesis Coupe, the Sonata sedan, and its high-end Equus sedan.
Krafcik's tenure wasn't flawless. In 2012, Hyundai and Kia agreed to reimburse approximately 900,000 owners of select 2011 to 2013 models for overstating mileage numbers. Following consumer complaints, the EPA launched an investigation and determined that highway fuel economy numbers were exaggerated by 1 to 6 mpg. Hyundai blamed procedural errors for the mistake, what will ultimately cost the two companies hundreds of millions of dollars.
Lagging Hyundai Sales
Hyundais US sales have also flagged this year, falling behind the industry's pace as capacity constraints and import limitations weighed in. Yesterday, Auto Trends speculated that Hyundai and Kia will resolve their mutual constraints by building a new factory in the United States.
John Krafcik earned a reputation for being likable and approachable, with the CEO dispensing his thoughts via Twitter updates and chats. Even prior to his sudden departure, Krafcik was rumored to be in the running for one or more undisclosed positions with competing manufacturers. Whether those rumors led to Krafcik's departure is not clear. However, his contract with the automaker was ending on Dec. 31, 2013.
Dave Zuchowski Ascends
Zuchowski has been with Hyundai since 2007 following a long career with the Ford Motor Company. Addressing the change in leadership was Im Tak Uk, executive vice president and chief operating officer of Hyundai Motor Company, During his time at Hyundai, Dave has been instrumental in our growth, especially among our dealers. He exhibits a rare combination of passion, intelligence, creativity and diligence, and we are confident that he is the right choice to build on John's momentum and take Hyundai to new and greater heights.
Those greater heights include rolling out Hyundais fuel cell program when the 2015 Hyundai Tucson FCV hits the market this spring.
John Krafcik photo courtesy of Hyundai Motor America.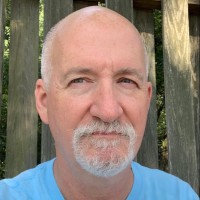 Latest posts by Matthew Keegan
(see all)