J.D. Power & Associates has once again placed the Lexus brand atop its Vehicle Dependability Study. For 2015 and for the fourth consecutive year, Toyota's luxury brand won out, besting 30 other brands. General Motors and Toyota Motors each received seven segment awards.
Customer satisfaction is critical in the auto industry, thus J.D. Power & Associates annually gauges brand progress based on owner feedback. The 2015 Vehicle Dependability Study has been released and for the fourth consecutive year Lexus is America's top brand, easily outdistancing second-place Buick and third-place Toyota.
Number of Problems Per 100 Vehicles
As in recent years, manufacturers have been slammed by Bluetooth connectivity and voice recognition problems, technologies that pull down scores. The J.D. Power 2015 Vehicle Dependability Study, now in its 26th year, focuses on vehicles after three years of ownership. Thus, this year's study examined problems experienced over the past 12 months by original owners of 2012 model-year vehicles.
From the collected data, J.D. Power assigns a score based on the number of problems experienced per 100 vehicles (PP100). In particular, a lower score means a higher finish and at PP89 Lexus finished well ahead of the PP141 industry average.
Niggling and Sometimes Pervasive Problems
J.D. Power's study is not some cursory investigation of problems owners face. Instead, the study quantifies 177 specific problem symptoms within eight major vehicle categories. Consequently, scores are assigned to all 31 tracked brands.
"As we've seen in our Initial Quality Study, owners view in-vehicle technology issues as significant problems, and they typically don't go away after the ownership honeymoon period is over," said Renee Stephens, vice president of U.S. automotive at J.D. Power. "Furthermore, early indications from our upcoming 2015 U.S. Tech Choice Study show that vehicle owner expectations of advanced technology capabilities is growing. The owners clearly want the latest technology in their vehicles, and they don't hesitate to express their disapproval when it doesn't work. Their definition of dependability is increasingly influenced by usability."
Tech Functionality and Usability
And that usability will often determine whether a customer returns to the brand or goes elsewhere the next time. Indeed, 56 percent of car owners who reported no problems with their vehicle say they "definitely will" purchase the same brand the next go around. However, 43 percent of those who experienced three or more problems with a vehicle are likely to flee to a competitor.
Moreover, the study found that 15 percent of new-vehicle buyers avoided cars they considered technologically problematic compared to just 4 percent a decade earlier. Obviously, technology can be a deal maker or a breaker for a significant number of new car shoppers.
As one who reviews new cars I can attest to the frustrations many car owners enumerate. That 55 percent of individuals surveyed said that they experienced Bluetooth pairing and connectivity problems is a phenomenal number that should not be easily dismissed. Furthermore, another 31 percent said that their phones would not connect when entering a vehicle.
Another key point of the study reveals problems with gearboxes. Specifically, 30 percent identified powertrain problems due to rough shifting and hesitation associated with automatic transmission. Notably, six of the top 10 problems had nothing to do with malfunctions or product defects — those problems were entirely attributed to the vehicle's design.
Buick Ascension and the Industry Laggards
Buick at PP110 came in second place, just ahead of the Toyota brand at PP111. Certainly, Buick has been enjoying a renaissance in recent years and its latest ascension has moved it up by three spots. Cadillac, Honda, Porsche, Lincoln, Mercedes-Benz, Scion, Chevrolet and GMC rounded out the top 10.
On the other end of the spectrum, Fiat finished at PP273, followed by Land Rover at PP258. No other brands had scores above 200. The Chrysler Group finished below the industry's average across the board, except for the Ram truck brand.
As far as the top models in each segment, J.D. Power looked at 8 car categories and 11 truck categories. Trucks, by the way, is a broad and generic term composed of pickup trucks, vans, sport utility vehicles and multipurpose vehicles.
The winners were:
Small Car: Scion xD
Compact Car: Toyota Corolla
Compact Premium Car: Lexus ES
Compact Sporty Car: Scion tC
Midsize Car: Chevrolet Malibu
Midsize Sporty Car: Chevrolet Camaro
Midsize Premium Car: Mercedes-Benz E-Class
Large Car: Buick LaCrosse
Small SUV: Kia Sportage
Compact SUV: GMC Terrain
Compact Premium SUV: Mercedes-Benz GLK-Class
Compact MPV: Scion xB
Midsize SUV: Nissan Murano
Midsize Premium SUV: Lexus GX
Midsize Pickup: Honda Ridgeline
Minivan: Toyota Sienna
Large SUV: GMC Yukon
Large Light Duty Pickup: GMC Sierra LD
Large Heavy Duty Pickup: Chevrolet Silverado HD
Study Parameters
J.D. Power fielded its study in November and December of 2014, surveying 34,000 original owners of 2012 model-year vehicles following three years of ownership.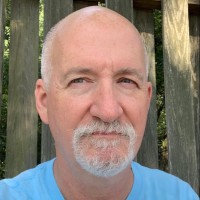 Latest posts by Matthew Keegan
(see all)