And the show goes on.
Moscow plays host to an important automotive event this month, the biennial Moscow International Automobile Salon (MIAS). This auto show is held on even numbered years and is slated to begin on August 29 and run through September 7, 2014.
This year's show will take place amidst international tension following Russia's seizure of the Crimea region from the Ukraine this past spring and ongoing tensions with its former USSR republic elsewhere. The press and business days are set for Aug. 27 and 28 respectively — alas, Auto Trends will not be there, but our press contacts will be on site to share those updates. We plan to feature the Moscow highlights later this week.
Moscow Auto Show
The Moscow show is sanctioned by the "Organisation Internationale des Constructeurs d'Automobiles" (OICA) or "The International Organization of Motor Vehicle Manufacturers" as it is known in English. Not all major shows receive that designation although Detroit, Washington, DC, and Los Angeles are among the three US shows that are currently sanctioned.
The Moscow show is held at the International Exhibition Centre or "Crocus Expo." The Expo is part of the larger "Crocus City" trade fair and business center, and is located in Moscow's Krasnogorsk district.
The Moscow show has been the site of several important global debuts including the 2014 Mazda 6 sedan in 2012. This year, the show will feature an updated BMW X6 crossover, an assortment of Chevrolet models, a Hyundai Equus limousine, a Russian market Ford EcoSport, as well as models from Renault, Lada and Nissan. Clearly, the world's automakers understand the importance of this strategic market.
BRiC Nations
Like many countries, the auto industry is a significant contributor to the Russian economy. Hundreds of thousands of people are employed directly by automotive manufacturers, with millions more employed by suppliers and ancillary industries. Russia, along with Brazil, India and China comprise the BRIC nations, representing large nations with economies that are emerging global.
The dust up between Ukraine and Russia has lead to sanctions from the west. Those sanctions have driven up inflation within the Russian Federation and are contributing to auto sales falling by more than 7 percent year-to-date. Talk that Russia might retaliate by restricting automotive imports has yet to pan out. Whatever the course that the Putin administration plans to take, it will have little bearing on this year's show.
Russian Production and Consumers
The Russian automotive industry produced more than 2.2 million vehicles in 2013. Russians bought 2.9 million new vehicles, ranking sixth in the world and coming in just behind Germany in Europe. The long-term outlook for the Russian consumer market remains bright with sales expected to recover within the next few years. A RolandBerger study pins sales at 3.3 million per year by 2020, considerably below the lofty 4 million annual units analysts had forecast earlier.
AvtoVAZ is the largest Russian automobile manufacturer, producing Lada brand vehicles for the local market mostly. Nissan is the biggest foreign brand in Russia and along with its French partner, Renault, has taken controlling interest in AvtoVAZ.
The Japanese manufacturer is currently building Nissan and Datsun models for the local market. AvtoVAZ has the capacity to build 1 million vehicles per year and the Russian market is expected to overtake the German market within the next few years.
Potential Deeper Conflict
Perhaps the one thing that might detract from this year's Moscow show is if things heat up in the Ukraine. At present, thousands of troops that have pledged allegiance to Russia are battling with Ukrainian nationals to the east and along Russia's border. Putin has been carefully weighing his approach to this conflict, mindful that his response could lead to deeper sanctions. If so, the Russian economy could sustain a harder hit, perhaps reversing the long-term prospects of that nation's budding automotive industry.
Photo courtesy of AvtoVAZ (Lada).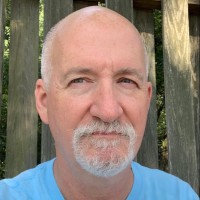 Latest posts by Matthew Keegan
(see all)