Following on the heels of Suzuki's announced exit from the U.S. market, speculation has turned to the fortunes of Mitsubishi, another Japanese automaker that has been experiencing declining sales. Like Suzuki, Mitsubishi is a shell of its former self, but unlike its competitor it has vowed to stay in the U.S. market. At least for now.
Falling Sales
Earlier this week, Automotive News contacted Mitsubishi President Osamu Masuko about the possibility of an exit, but the chairman reiterated his commitment to the U.S. market. Mitsubishi's sales peaked at about 345,000 units in 2002 — this year, the automaker has sold just 50,000 cars and sales are down by nearly 29 percent. Through Oct. 2012, U.S. auto sales are up 14 percent overall.
Unlike Suzuki, Mitsubishi has long had an operating plant in the United States. Its Normal, Ill., manufacturing facility can be used to expand its car-building capacity especially as new models are brought to the market. That plant also helps Mitsubishi offset the cost of shipping models from Japan and suffering a currency exchange penalty in the process.
For years, the yen has performed strong against the U.S. dollar, eroding manufacturer profits. To counter this disadvantage, automakers have been moving manufacturing abroad, including to North America. Suzuki is the lone Asian car company without a North American plant, however Mitsubishi's Illinois plant is underutilized.
Mitsubishi Outlook
What Mitsubishi has going for it is a handful of new or upcoming models that could help stabilize the company. The all-new 2014 Mitsubishi Outlander crossover will be revealed at the 2012 Los Angeles Auto Show this month and go on sale next summer. Mitsubishi has plans to increase its U.S. production and may ship its excess capacity abroad. The automaker has been touting its low-volume i-MiEV electric vehicle, what basically amounts to a halo model. Its Lancer (pictured) is its best seller and the next generation modelis due out in 2014. Still, the company has retired four models in the past two years, with unclear plans as to what other models may be in the offing.
As much as this writer would love to see Mitsubishi grow and prosper, the changing fortunes of the global car industry may make short work of its revival plans. To survive long-term, smaller manufacturers must hook up with larger car companies, what Subaru has done with Toyota, and what Chrysler has with Fiat. Ultimately, consumers will vote with their wallets and with an aged and limited product line on hand, time is certainly not on Mitsubishi's side.
---
See Also — Seeing is Believing: 2014 Mitsubishi Mirage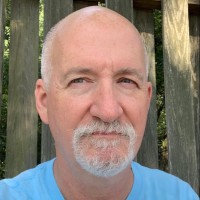 Latest posts by Matthew Keegan
(see all)