And don't touch our smartphones!
American consumers are not about to give up their cars despite the rise in popularity of car sharing services such as Zipcar.
A Jan. 2014 study conducted by MRY with Whitman Insight Strategies and released this month surveyed 1,000 people across the United States, evenly dividing the group between under-35 consumers (Millennials) and individuals ages 35 on up. Each person surveyed was required to own a smartphone while also possessing a valid driver's license.
MRY: Millennials and Their Driving Aspirations
The surveyors wanted to find out if handheld devices were trumping the behind-the-wheel driving experience, especially as recent data has revealed that fewer 16 year olds had driver's licenses. Some people have argued that young adults are much more interested in their digital devices than they are in acquiring a car. The survey found that this simply is not true as 94 percent of surveyed Millennials currently own or lease a vehicle. That figure compares to 99 percent of consumers who are at least 35 years old.
Lest you think that attaining a new car is a lower priority for some, the survey revealed otherwise. Indeed, 91 percent of the respondents said that "…owning a car is very important to their life." For them, car ownership is more important than having access to high speed Internet, owning a smartphone, or email. What should encourage the car sharing companies is that this same consumer pool considers having access to a car and owning one synonymously.
Types of Car/Ride Sharing Services
Car sharing services can tell you a few things about the typical user: these individuals are young, tech savvy and are "early adopters."
MRY found that 51 percent of Millennials would use a branded car sharing service if one were available where they lived. By "branded" that term describes services currently provided by BMW and Volkswagen. That figure compares to 48 percent of respondents who would use a standard car sharing service (Zipcar, Car2Go and Hertz 24/7) and 46 percent who indicated that they would use a ride sharing service with a private driver arranged through a mobile app.
The survey also asked respondents to evaluate tech companies and car manufacturers, comparing their performance in a pair of important technological metrics: innovation/disruption and personal connection. Apple, Amazon, Lyft, Uber and Zipcar performed quite well as did Ford and Toyota. However, consumer perceptions of Volkswagen and General Motors came in lower. Toyota has been at the cutting of hybrid technology while Ford has led in connectivity with its innovative SYNC infotainment system.
Both smartphones and cars provide similar advantages including making life easier for users. Cars and electronic devices enable people to experience new things, provide an escape from a hectic day, give them a sense of freedom, and help people accomplish their daily tasks. Interacting with family and friends was seen as another benefit of having both, what are considered of equal importance by most respondents.
MRY: Future Car Playing Plans
An overwhelming number of the respondents also indicated that they plan on buying or leasing a new car within the next three years with just 7 percent saying that they had no plans to do so. Half of all Millennials expect to make their purchase within the next year with about one-quarter planning to do so within the next two years. Seven percent plan to buy a new car within three years. The remaining sample indicated that they are not currently in the market for a new vehicle.
The MRY survey did reveal several important facts about young adults and how they currently get around. Some 17 percent of Millennials use a transit system (train, subway) to 10 percent of those aged 35 and up. They are also more likely to ride a bus coming in at 18 percent to just 7 percent for older Americans. Five percent use car sharing services to just 1 percent of the older Americans.
Even with strong interest in buying a new car, respondents still look at car/ride sharing favorably with 52 percent saying that they would consider using such services to 48 percent who indicated that they would not. The survey also discovered other behaviors including that they like brands that are innovative, but also prefer those grounded in history or heritage. Many respondents also believe that they are tech savvy and prefer brands that are too. Importantly, they believe that they are also more advanced about tech trends than their friends.
If You Were a Car
Lastly, the MRY survey asked respondents the following question: "If you were a car, what brand of car would you be?" Ford and Toyota received the top answers followed by Honda and BMW. A number of mainstream brands fared quite well too including Dodge and Chevy. Quite a few brands or models such as Jaguar, Corvette, Lincoln, Tesla and Mustang had small responses.
---
See Also — MTV Says: Millennials Love Their Cars!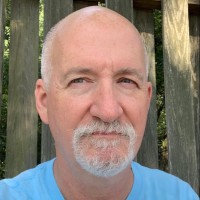 Latest posts by Matthew Keegan
(see all)