Immediately following the Washington Auto Show — where some policy makers insist that young people are getting their licenses later and driving less than their counterparts of even 50 years ago — a study conducted on behalf of MTV strongly suggests otherwise.
Indeed, the "Millennials Have Drive" research study — released last week at the National Automobile Dealers Association (NADA) Convention and Expo 2015 in San Francisco— shows that young people are eager to drive. Moreover, they are placing driving ahead of such mainstays as social media and texting.
Car Ownership Study
The study, conducted last spring, was composed of 3,610 Millennials aged 18 through 34. Another 400 Generation Xers, roughly ages 35 to 50, and 403 baby boomers, ages 51 to 68, were also included. It was through focus groups, one-on-one interviews and subjective field studies, that much of the data used in the study were accumulated.
"Millennials are perhaps the most sophisticated consumers the world has ever seen – highly educated, demanding, and incredibly adept at using technology to make thoughtful purchases," said Jeff Lucas, Head of Sales, Music and Entertainment, Viacom Media Networks. "We want to understand how Millennials' attitudes toward car ownership are changing as they grow older, the economy improves and the auto sales landscape evolves." Viacom owns MTV.
The MTV findings demonstrate that approximately eight in every 10 Millennials use a car more often than any other transportation mode to move them to where they are going. The researchers noted that these findings fly in the face of studies over the past few years that indicated a drop in interest in driving among younger people. They concluded that young people are "aging up into car ownership" and are in a better position to afford a new car as the economy improves.
Millennials Take to the Road
Notably, the study found that today's young people claim to drive more miles per month than for any other generation. Those numbers show a 72 percent increase in the average number of miles driven in contrast to baby boomer drivers (934 miles vs. 544 miles) while also maintaining an 18 percent edge over Generation X drivers (934 miles vs. 790 miles).
The researchers described Millennial interest in driving as "passionate" as 70 percent of the youngest respondents articulated that they "like driving a lot" compared to 58 percent of baby boomers and 66 percent of Generation Xers. Furthermore, young people are demonstrating an even greater longing to purchase and own cars.
Some 82 percent of Millennials have shown excitement in finding, buying or leasing a new vehicle. Approximately 75 percent of young people indicated that "they couldn't live without their current car." They are also aspirants with 85 percent looking forward to "one day owning the car they've always wanted," compared to 59 percent of baby boomers and 72 percent of Generation Xers.
A Better Buying Experience
Millennials are also embracing new cars and technologies at a greater rate than other generations. Some 73 percent of young people say they "love learning about new car models and functions" compared with 69 percent of baby boomers and 54 percent of Generation Xers.
In addition, the survey noted that there are some ways that dealers might enhance the buying experience for all consumers, especially Millennials. For instance, approximately 80 percent of respondents believe that the buying and leasing process should "take less time." Also, most expressed dismay with current ratings and comparisons, finding them unclear. And 87 percent stated that the "buying process should be more transparent."
And in a nod to aftermarket retailers, 87 percent of Millennials indicated that they like to customize their cars to make them unique. However, they would like to do so in more affordable ways.
Advertisers should also take note of what Millennials are thinking as 57 percent claimed that car advertisements influence their buying decisions. Yet, nearly half of young people said that such ads "do not speak to who they are."
Subsequent Survey Set
The initial MTV survey will be augmented by a second survey, to be released later this year. However, the debate over young people's car-buying habits may not be over. Indeed, this study flies in the face of what has been accepted in recent years and may be disputed by others with their own pool of data. Regardless, the US auto industry is in much better shape now than it was in 2009 when interest in new car buying was at the lowest we have seen in our time among all demographics.
See Also — MRY Study Reveals That We Still Love Our Cars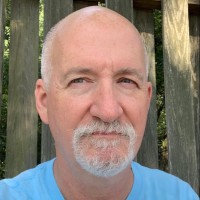 Latest posts by Matthew Keegan
(see all)