Don't even mention the word "Aveo" around Chevrolet's brand managers. That word is anathema, representing a car that never lived up to its expectations, as small as those prospects were. Its successor, the Chevrolet Sonic, has arrived — a subcompact sedan or five-door hatchback which has even convinced this "mature" automotive writer that a well-contented B-segment car can be built in America.Most importantly, the Chevy Sonic is a scream to drive.
GM put its reputation and perhaps even its ongoing recovery on the line last week when it invited more than 75 auto journalists to San Francisco to test drive its latest offering. Critics young and old — and in between — were on hand to respond to Chevrolet's call to "drive like you stole it," taking about a dozen cars painted in black, inferno orange metallic and summit white through the hilly streets of San Francisco, down Highway 1 and up and around Skyline Blvd.
Narrow, twisting high terrain roads, driven by some of the most discriminating journos, people whose egos are only surpassed in size by the tall hardwood trees of El Corte de Madera Creek Open Space Reserve.
Competitive Segment
Sonic Facts
► Four-door sedan or five-door hatchback
► Motorcycle-inspired design
► Up to 40 mpg highway
► 10 airbags standard
► Priced from under $15K
► Made in Michigan, USA
The Sonic comes to America seeking to find its place amongst a growing field of very small cars including the Honda Fit, Ford's Fiesta, Toyota's Yaris and the Hyundai Accent. Sales in this segment are much smaller than what the compact players experience including the Chevy Cruze which is one of the best-selling cars in the United States.
But, the segment is growing and Chevrolet hopes to capture drivers in the 18 to 29 age range — millennials — a term that loosely describes consumers who are typically college educated and searching for their very first new car. Priced from $14,495 to about $19,200 fully optioned, the Sonic is priced to match most budgets.
Designed in South Korea, the same country which delivered up the "don't mention it" Aveo, the Sonic offers a clean departure from its predecessor. Built on a fresh, global small car platform, this model received vast amounts of advisement from GM's eight design studios scattered around the globe.
What we have here is a car that is 77 percent stiffer than the Aveo, with 60 percent of the body structure employing high-strength steel; ultra-high strength steel is used in select forward areas. Much more durable than its predecessor, that fact is proven in its safety ratings, as it has received the Insurance Institute for Highway Safety's top safety pick award. Earlier models of the Aveo were rated no better than "acceptable" by the IIHS with some tests for rear crash protection rating it "poor" for 2007 to 2009 models.
Road Trips
Taking to the road, the first leg of our four-leg 150-mile+ journey carried us through the streets of San Francisco. I chose an inferno orange metallic hatchback powered by the Sonic's optional 1.4-liter turbocharged four, paired with a 6-speed manual transmission. And why not? Chevy's PR team was bragging about "hill assist," a device for drivers too freaked out to drive a stick-equipped model without some technical assistance.
With hill assist, you gain two-seconds of transition time that holds your car in place as you release the clutch and press down on the accelerator, eliminating the customary backward or forward motion you experience when stopped on an incline. This feature automatically kicks in at 7 degree angles or greater, something that is good to have on hand. Yes, it works too — San Francisco offered me ample opportunities to find out.
Fifth and sixth gears are overdrive for the Sonic, which means that you get the full benefit of acceleration in the first four forward gears. I quickly learned that as we got up to highway speeds and as our elevation climbed with it. The turbo did its job with no perceptible whine, strain or lag noted. The transmission shifted smoothly, offering no resistance to my frequent up- and down-shift commands.
Surf's Up
The first stop was at a surf shop, just blocks from the shrouded-in-fog Pacific Ocean. That meant switching cars, so I grabbed another hatchback, this one equipped with the larger 1.8-liter four paired with an automatic transmission. Both engines are borrowed from the Cruze and tweaked to power the lighter Sonic.
I'm glad I went with the automatic as the second leg offered some of the longest stretches of twisting, winding roads on our journey — the perfect place to drive like we stole it or die trying. Thankfully, we did the former.
I should have taken the wily fox's crossing on Pescadero Creek Road as a sign that clever driving skills would soon be needed as we romped our way through some of the most enchanting back country roads between San Francisco and San Jose. Broad straightaways gradually gave way to increasingly winding patches before we hit the prize: miles upon miles of serpentine roadway that would test car and driver mettle alike.
The trepidation I experienced wasn't so much my personal doubt that I could handle the task at hand, but knowing that this car is the polar opposite of a road-hugging, rear-wheel-drive performance car. Or, so I thought.
Surprise! The Sonic delivered as we tackled each turn, even avoiding a pair of side-by-side riding cyclists whose death wish fantasy nearly came true.
Fun Driving!
With Chevrolet's shotgun riding representative encouraging me to press the car to its limits, I quickly learned that fear coupled with knowledge offers some interesting contrasts. That fear gave way to exhilaration as we pushed through every turn and pressed our way up and down hills no squeamish driver should take. On our tail were Zeid Nasser and Nick Saparito, just the kind of spirited, young drivers the Sonic is meant for.
Electric steering? Handles just fine. Body roll? Minimal. Suspension system? We stayed grounded. We were told that Corvette engineers offered assistance with ride and handling. Small wonder.
Alice's Restaurant
The third leg had us in yet another Sonic, this one a sedan painted in summit white and powered by the turbo paired with the manual shifter. Leaving Pescadero we headed to Woodside, home of Alice's Restaurant. That leg offered yet another opportunity to punish the Sonic, as we pushed past majestic redwoods and tackled a series of circuitous expanses. No, the Sonic doesn't handle like a 335i, but then it is far better than what you'd find in most any car in its class.
Following lunch at Alice's, our team broke up with most leaving for the airport to catch flights home with the rest of us staying behind to catch later flights that night or early the next day. A bonus fourth leg took us back to our downtown San Francisco hotel, a jet black automatic Sonic hatchback the chosen conveyance. Miss Motor Mouth, Michelle Naranjo, joined me, giving us both the opportunity to compare notes and talk "shop."
Motorcycle Inspiration
The Sonic's appeal goes beyond its drive and price, with its cute, but sporty looks likely to entice most buyers. Think "dual" when you consider the Sonic as in dual port grille that is split in two with the trademark Chevy bow-tie centered between both sections. A dual tail light design is unique to Chevrolet, but is a theme found on the current Camaro and upcoming next generation 2013 Malibu due out this January.
Inside, the Sonic's cabin is atypical plastic, but with a twist — a fine grain-looking dashboard gives this vehicle the appearance of something more expensive. The dash display mimics the look of a motorcycle, a theme that is also evident in the protruding, circular headlamps. The front seats are comfortable with cloth standard, featuring a windswept design keeping with the Sonic's biking theme.
The rear seat accommodates three in a pinch with two seated comfortably. Need extra storage? Fold down the hatchback's rear seat and you come away with about 30 cubic feet of storage space.
There are plenty of storage compartments in the Sonic with a pair of open faced slots on either side of the audio system, a tray on top of the dash and an extra storage compartment above the glove box, which includes one of the Sonic's two UBS ports. Find more storage in each door with a small compartment located between both seats.
Safety & Amenities
The Chevy Sonic offers quite a few amenities that are rare in its segment including remote start, a sunroof, heated front seats and more airbags — 10 — than any other subcompact car.
Should you buy one? With a low starting price and a much more attractive and durable model than the one it replaced, the Sonic's appeal to first time car buyers is apparent. The segment is competitive, but this time Chevrolet has a model that is designed to compete and win your trust.
Disclaimer — General Motors paid for the airfare and hotel stay related to this trip; I paid for my airport parking and other personal expenses. Nothing was offered by me in exchange for my review nor was my opinion of the Chevrolet Sonic influenced by GM. Oh, yes, my two 'tween boys like their Chevy Sonic caps.
2012 Chevrolet Sonic Specifications
| CHEVROLET | SONIC |
| --- | --- |
| Segment | subcompact car |
| Base Sticker Price | $14,495 (sedan); $15,395 (hatchback) |
| Price as Tested | N/A |
| Standard Engine | 1.8L DOHC I-4 |
| Transmission | 5-speed manual or 6-speed automatic |
| Horsepower | 138 @ 6,300 |
| Torque (lb.-ft.) | 125 @ 3,800 |
| Optional Engine | 1.4L turbocharged DOHC I-4 |
| Transmission | 6-speed automatic or 6-speed manual |
| Horsepower | 138 @ 4,900 |
| Torque (lb.-ft.) | 148 @ 1,850 |
| Seating | 2+3 |
| Curb Weight (pounds) | 2,800 |
| Wheelbase (inches) | 99.4 |
| Length (inches) | 159.0 (hatchback); 173.1 (sedan) |
| Width (inches) | 68.3 |
| Height (inches) | 59.7 |
| Head room (f,r — inches) | 38.7, 38.1 (hatchback) |
| Leg room (f,r — inches) | 41.8, 34.6 (hatchback) |
| Shoulder room (f,r — inches) | 53.4, 53.0 (hatchback) |
| Hip room (f,r — inches) | 51.4, 51.6 (hatchback) |
| Storage (cubic feet) | 14.0 (sedan); 19.0, 30.7 (hatchback) |
| Gross weight (pounds) | TBD |
| Towing (pounds) | N/A |
| Fuel | regular |
| Fuel Tank (gallons) | 12.2 |
| EPA Gas MPG | 25,26/35 (1.8-liter); 29/40 (1.4-liter) |
| Manufacturing Plant | Orion Township, Michigan |
---
See Also — Nissan Kicks SR Revisited
Photos: General Motors Company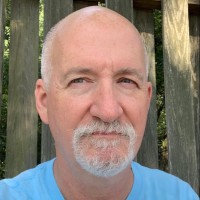 Latest posts by Matthew Keegan
(see all)