The Washington Auto Show may not have the international credibility that shows in Detroit, Buenos Aires and Frankfurt enjoy, but the show has worked diligently to raise its visibility across the United States in recent years. This years show will be held from February 1 through 10, 2013, at the Walter E. Washington Convention Center in Washington, DC, with a pair of public policy days preceding its launch.
Inaugural Award
New this year is the Inaugural Green Car Technology Award from Green Car Journal. This publication also announces a Green Car of the Year award in late fall at the Los Angeles Auto Show.
The new award will be presented to recognize an important enabling technology. That technology is presently in use and is recognized as a key contributor to todays fleet of low emission, alternate fuel or fuel efficient vehicles.
Green Car Journal
Why this award? Ron Cogan, editor and publisher of Green Car Journal notes that such technologies generally are not directly recognized or at least not appreciated for the impact that each has on delivering environmentally positive transportation without adversely impacting the consumers driving experience.
Numerous technologies were considered for this years award, but the nominees have been reduced to a manageable 10 for judging consideration. In alphabetical order the 10 finalists are:
Fiat MultiAir Fuel efficient engines found in various Chrysler Group models including the Fiat 500 and the all-new Dodge Dart.
Fisker Automotive EVer As featured in the Fisker Karma PHEV.
Ford Auto Stop-Start Used in hybrid vehicles to shut down the powertrain when idled and to automatically restart the EV when the accelerator pedal is pushed.
Ford EcoBoost Engine advancements that combine turbocharging, direct injection and variable valve technologies.
Ford Energi A new system from Ford that takes an ordinary hybrid and converts it into a PHEV.
Honda Eco Assist Eco Assist enables Honda to squeeze more fuel out of each application.
Mazda SkyACTIV Engines, transmissions and other technologies that are giving Mazda a competitive edge.
Nissan Easy-Fill Tire Alert When you put air in your tires, the horn will give you a chirp to tell you that your tires have enough air.
Tesla Powertrain Range anxiety is a concern for drivers of pure-electric vehicles. The Tesla Powertrain, however, triples the average range.
Toyota RAV4 EV Powertrain When Toyota and Tesla collaborate, they can come up with a new EV powertrain, including this one used exclusively for the RAV4.
Every technology featured save for Fords Auto Stop-Start and Nissans Easy-Fill Tire Alert are directly related to the vehicle powertrain. That may be no coincidence given how energy can be saved and pollution reduced by making state-of-the-art improvements with each.
Show Information
The award will be announced on Jan. 31. Visit the Washington Auto Show website for hours and admission information.
---
See Also — Off to the Washington Auto Show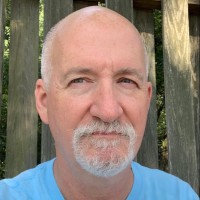 Latest posts by Matthew Keegan
(see all)