A midsize sedan with a large interior.
The New York Auto Show is all about technology so it seemed fitting that the 2015 Hyundai Sonata would use that venue to showcase whats new from this Korean car manufacturer. The seventh generation Sonata was unveiled this week, a model replete with new and updated technologies including the latest version of its BlueLink infotainment system.
2015 Hyundai Sonata
The changeover from sixth to seventh generation is much less dramatic than the one that moved this large sedan from its fifth to sixth generation. The large categorization is how the EPA sees this vehicle, measuring interior capacity that leads the midsize segment.
For marketing and comparison purposes the 2015 Hyundai Sonata is a midsize sedan. Its many competitors include the Toyota Camry, Honda Accord, Nissan Altima, Ford Fusion, Chevrolet Malibu, Chrysler 200, Subaru Legacy, Mazda 6, Volkswagen Passat and its corporate cousin, the Kia Optima.
Cleaner, More Sophisticated Lines
The Sonata's exterior represents the latest iteration of its design language or what Hyundai calls Fluidic Sculpture 2.0. The new design includes a larger and sleeker grille along with a wider air intake.
From front to back the sedan features character lines that push back along the hood, extending from the headlamps to the front pillar, running from the top of the front wheel wells to the trunk, and offering a creased presentation just above the rocker panels.
The rear treatment includes wrap around tail lights with LED touches. With the 2.0T edition, a rear diffuser with quad exhausts tips and 18-inch alloy wheels gives this model a special look.
Chris Chapman, chief designer, Hyundai Design North America noted, "With the 2011 Sonata, Hyundai took the mid-size sedan from a meal to a gourmet dinner. The evolution to Fluidic Sculpture 2.0's more taut, modern lines reflect the improvements in refinement and driving dynamics for 2015."
Smarter Interior Layout
Inside, the 2015 Hyundai Sonata offers a cleaner and more sophisticated layout with the automaker noting that controls are grouped logically and are conveniently placed for the driver. The audio and navigation displays were moved to optimize driver visibility.
Every Sonata model provides generous amounts of technology including SiriusXM satellite radio, Bluetooth connectivity, auxiliary input jacks, and iPod/USB ports. An 8-inch navigation system is available, providing improved touch, better mapping, and a music split screen.
Hyundais Blue Link system has been updated to include the latest features such as destination search powered by Google, remote start, and a driver app for scheduling service at a Hyundai dealership.
Quieter Interior
Hyundai claims that it has reduced noise by increasing the amount of sound deadening materials in the dashboard and changing the size of the bulkhead openings. Its engineers also tuned the engine notes and added additional sound absorption materials in the floor plan.
The underbody tray itself is now made of a fibrous glass expansion board that has the dual purpose of containing sound and improving aerodynamics. And as for aerodynamics the 2015 Hyundai Sonata comes in at a slippery drag coefficient of 0.27, lower than any sedan in its class except for hybrid models.
Powertrain Choices
As before, Hyundai continues with its two four cylinder engine strategy, offering a reworked 2.4-liter four cylinder engine standard. Hyundai engineers shifted the power band downward and added new electronic intake continuously variable valve timing to reduce emissions. This engine is rated at 185 horsepower and 178 foot-pounds of torque.
An available 2.0-liter turbocharged four returns, what powers the Sport 2.0T models. For 2015 a smaller turbine and wheel compressor were added to increase torque and engine responsiveness. This engine is rated at 245 horsepower with an output of 260 foot-pounds of torque. Both engines are paired with six-speed automatic transmissions with manual shift capabilities.
The 2015 Hyundai Sonata hits showrooms by early summer. All US models are built at Hyundais factory in Montgomery, Alabama.
Recent News
2015 Toyota Camry Overhaul Breaks Cover
Infiniti Q70: Refreshed and Extended
7 Facts About the 2015 Nissan Versa Sedan
---
2015 Hyundai Sonata photos courtesy of Hyundai.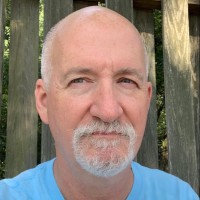 Latest posts by Matthew Keegan
(see all)