Jam, Glam & Slam to the US?
Last week, Auto Trends looked at Buick's expanding line up, particularly its connection to Opel that will likely yield at least two new models. A third model is also planned, one based on the not-yet-released Envision crossover for the Chinese market.
Opel Adam City Car
Two more models may also make an appearance — a rear-wheel drive coupe based on Cadillac's Omega platform and a possible third model from Opel. The third Opel model, however, could find its way to Chevrolet, but most likely will be sold by Buick. And that vehicle is the Opel Adam, a three-door city car that was introduced in 2013 and is consistently beating sales forecasts with strong month-over-month gains.
The Opel Adam would be a better fit for Chevrolet given its size. But, the Chevrolet small car line up is at its strongest yet with the Spark, Sonic and Cruze offering a 1-2-3 punch that the bow-tie brand has long wanted. Spark year-to-date sales through July are up 21.4 percent and it is also the lone model GM imports from South Korea. Although entirely different vehicles, Spark and Adam products sitting side-by-side in Chevrolet showrooms would dilute sales for both models.
For Buick, the Opel Adam does not seem to be a good fit at first glance. GM has been carefully transforming its premium brand to battle it out with select models from Acura, Lexus and Audi. And as BMW and Mercedes-Benz continue to push to the lower end of the market, Buick will be waiting. Cadillac, on the other hand, will maintain its luxury standards and push further upmarket.
Buick Adam, Opel Adam
There are two approaches that GM could take for Buick and Adam. The first would be to sell the hatchback as a Buick. That move would be consistent with what happens to Opel models when they arrive in North America.
A second approach would be to sell the model as the Opel Adam in North America as well. Just as Toyota has the Scion sub brand, Opel would stand in as the sub brand for Buick in North America only. No other models would need to carry the Opel name, just the Adam.
Adding another brand name is the last thing GM wants to do after shedding Hummer, Saturn, Pontiac and Saab following its 2009 bankruptcy and restructuring. Treating Opel as a sub brand would be a different approach and the Adam might be reserved for select Buick or Buick/GMC dealerships only.
Target: Fiat 500 and Mini Cooper
Internal wranglings aside, an Adam model under any name could find a loyal following, selling more models than the Fiat 500, but coming in below the Mini Cooper. Opel's designers crafted a model that takes elements from both competitors such as the hatchback lines of the 500 and the contrasting roof of the Cooper.
Inside, there is room for four although as reviewed by Edmunds.com "…the rear seats in the Adam are as upright as dining room chairs," providing enough room for children only. On this side of the Atlantic the 6-cubic-foot storage area is too small; folding down the rear seat solves that problem.
Jam, Glam & Slam
Opel put some funk and spunk in the Adam's design, creating three trim levels: Jam, Glam and Slam. Multiple body colors, three roof colors, interchangeable dashboard and door panels and more than a dozen upholstery options allow shoppers to select a vehicle that suits them.
US-spec models would need something a bit more powerful than the current 1.2- and 1.4-liter naturally-aspirated engines, a problem immediately resolved by selling the larger engine with a turbocharger as is now available in Europe (Adam S). That 150-hp model is paired with a six-speed manual. Maybe save a slushbox for the standard engines.
Decisions, Decisions
If it were my decision, I would sell the Adam as a Buick, but offer it in limited quantities only. Make that model an Adam S and let its scarcity draw people to the Buick brand. That isn't GM's typical approach to the low end of the market, but it could provide two bookend halo models with the Riviera holding sway at the top end.
Photo copyright Adam Opel, AG.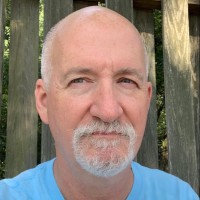 Latest posts by Matthew Keegan
(see all)