The United States Postal Service (USPS) places it largest order in three decades. Oshkosh Defense wins and will manufacturer in South Carolina.
South Carolina is the location for the new Oshkosh Defense manufacturing plant that is slated to build the next-generation USPS delivery vehicles. Specifically, the Wisconsin-based manufacturer chose Spartanburg for its facility. The company will hire more than 1,000 individuals to produce the Next Generation Delivery Vehicle (NGDV). Additionally, supply chain partners are expected to hire many more.
Oshkosh signed a multibillion-dollar deal earlier this year to supply new vehicles to the USPS. The arrangement calls for building 50,000 to 165,000 new vehicles over 10 years to overhaul its fleet. Indeed, some USPS vehicles have been in service for more than 30 years and will be retired.
"Oshkosh Corporation's advanced engineering capabilities have been driving the Company for more than a century," said John Pfeifer, President and Chief Executive Officer, Oshkosh Corporation. "That innovation has included a commitment to engineering and delivering a wide range of electric vehicles featuring new sustainable technologies. Now the Company's innovative NGDV will bring these sustainable technologies into more American neighborhoods."
Zero- and Low-Emissions Vehicles
The company promises a modern fleet composed of battery electric vehicles (BEV) and fuel-efficient low-emission internal combustion engine (ICE) vehicles. The USPS retains the option of producing any combination of models.
Oshkosh will tap an existing and expansive warehouse facility in Spartanburg and repurpose it to serve its needs. Production is expected to commence in summer 2023.
"We're proud to bring this historic undertaking to Spartanburg," said John Bryant, Executive Vice President, Oshkosh Corporation and President, Oshkosh Defense. "Upstate South Carolina has a skilled workforce and a proven history in advanced automotive manufacturing—it's the perfect place to produce the NGDV. More importantly, we know the people of Spartanburg take pride in their work and their community. What we build together here will reach every home in the country."
Possible Legal Challenge
Inasmuch that Oshkosh has announced its plans, a legal challenge from a competing bidder must yet be resolved. The Workhorse Group, based in Cincinnati, Ohio, with its proposed fully electric fleet, is suing. The company has the backing of several lawmakers according to Automotive News.
Related to the Workhorse challenge, lawmakers have questioned the proposed fleet composition. The USPS is looking to include at least 10 percent EVs, while some lawmakers want a full-electric fleet. At the same time, the USPS says it is willing to consider a fleet composed mostly of electric vehicles, but it would need government support to accomplish that. Thus, Workforce might have sufficient ground if an EV-only fleet transpires.
Ford Motor Company Assistance
Meanwhile, the Ford Motor Company will support Oshkosh Defense in building the vehicles. The Dearborn, Michigan-based manufacturer says it will supply parts for both the EV and ICE versions. Particularly, Ford will supply gas engines, transmissions, electric motors, suspension systems, and other components. Thus, the shell and cabin will be handled by Oshkosh as well as the final assembly in South Carolina.
That shell has received plenty of ribbing online, including through social media. The duck-billed front fascia is noticeably polarizing, as is the expansive glass utilized. However, the design seems much more user-friendly, and safe, for drivers thanks to its uninhibited sightlines.
Oshkosh: Better Features
Auto Trends covered many of the significant features in February 2021 when the contract was announced.
See: New Duck-Billed Post Office Trucks Has Some People Quacking.
We do know that air conditioning, which is absent from much of the current fleet, will be included with the new models. Also, advanced-tech safety features, which did not exist decades ago, are on tap.
We will continue to follow this story and will share updates as warranted.
---
See Also – Fast Facts About Electric Vehicles, Battery Life
Photos copyright Oshkosh Defense. All rights reserved.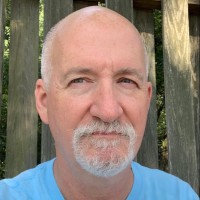 Latest posts by Matthew Keegan
(see all)