Subaru and the Center for Pet Safety (CPS) have your pet in mind, especially dogs that ride in cars outfitted with pet restraints. Late last week, Subaru and the CPS announced the results of a collaborative study undertaken to study pet harnesses, particularly those where manufacturers make safety claims.
Pet Safety Harness
The study results have shown that many pet car safety restraints are unsafe, falling to protect canine riders during an accident. CPS designed the pet harness study to reflect the same testing used to measure the performance of child safety seats. Unlike child safety restraints, there are no test protocols or performance standards to measure pet travel products. CPS along with Subaru have shown concern about the claims some manufacturers make, the latter especially significant as nearly half of Subaru owners are also pet owners and may bring their pets on the road with them.
Stated Michael McHale, director of communications at Subaru of America, Inc., "Safety for all passengers, including our pets, is very important to Subaru and to our drivers. Selecting the wrong harness could be just as detrimental as not using one at all. McHale also noted that most pet owners do not understand the importance of harnessing their pets while in the car."
NHTSA Safety Standards
CPS and Subaru tapped MGA Research Corporation to conduct the laboratory testing. MGA is an independent National Highway Transportation Safety Administration (NHTSA) lab, and developed a test that parallels what real dogs would suffer during a crash. The crash test dogs were similar in size and shape to real pets, and included a 25 pound terrier mix, a 45 pound border collie, and a 75 pound golden retriever. The dogs were designed to appear as lifelike as possible, although the accompanying photo demonstrates that a "dummy" was used for each test.
Many owners consider their pets to be part of their family, a sentiment shared by Lindsey Wolko, founder and CEO for the Center for Pet Safety. Wolko said that CPS' mission is "to communicate to pet owners that an effective harness should keep the pet in place to prevent distraction to the driver as well as offer measurable levels of protection to all passengers in the event of a crash."
Sleepypod Clickit Utility Harness
Finishing on top of the test results was Sleepypod's Clickit Utility Harness. It proved to be the lone harness to hold the dog on the seat, providing comprehensive protection for the pet and all passengers in an accident. An unrestrained pet can fly off of the seat and hit other passengers and the driver. Serious injury to man and beast alike would occur as the dog hits various structures inside of the cabin or crashes through the window to his likely death.
Michael Leung, Sleepypod co-founder and product designer, was clearly pleased by the results of the test noting that the company has been researching and crash testing pet safety restraints for six years. Said Leung, "We admire CPS and Subaru for conducting this study on behalf of pet owners and use the CPS testing protocols as an extension of our own safety program." More information about Sleepypod is available on the company's website.
As a result of Sleepypod's exemplary performance, Subaru has promised to begin making these harnesses available through its dealers and via its Subaru Gear catalog.
Product Improvements Underway
Every company that had its product crash tested was invited to attend the product testing. Those that were not present were forwarded the results and several have already begun work on improving their products. A downloadable copy of the report is available on the Center for Pet Safety website.
CPS stresses that it has no ties with the pet product industry. The nonprofit organization makes use of scientific testing and references Federal Motor Vehicle Safety Standards. Those standards enable the CPS to study pet products and then establish both the criteria and test protocols for measuring pet safety products and the claims made by the manufacturers.
See Also — Subaru Study Reveals Pets Are Not Safe in Pet Travel Seats
Photo courtesy of the Center for Pet Safety.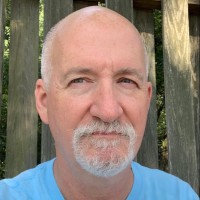 Latest posts by Matthew Keegan
(see all)