The Peugeot 508 is a mid-size sedan or station wagon first revealed in 2010. Its market positioning is complicated, given that it replaced both the frugal Peugeot 407 and the prestigious Peugeot 607.
This unique car received critical acclaim in China, with sales surpassing those seen in Europe. That's a world's first for the French automaker, now owned by Stellantis.
Moreover, the Peugeot 508 is adored by most people thanks to its sleek design, copious practicality, and outstanding fuel economy when it was first released. It won multiple awards, such as the Auto Zeitung Best Imported Family Car 2011.
The newer model also rose to expectations by winning the Most Beautiful Car of the Year in 2018 thanks to its striking styling.
See Also – What is the Peugeot 308?
Exterior Design
The Peugeot 508 has always been a dashing-looking car, with gracious curves and a sporty yet refined demeanor. Moreover, designers blended the subdued yet powerful design in the station wagon too.
A few years down the line, Peugeot decided to give the car a facelift, resulting in an aggressive design that looks familiar to that of the previous generation Peugeot 308.
In its next iteration, the Peugeot 508 changed its styling radically by blending a fair amount of elegance with sharp and imposing lines. The result is a car that's youthful, easy on the eyes, modern, but not extreme. This was possible by taking inspiration from one of their concept vehicles named Instinct.
A significant element of the Peugeot's 508 stylistic choice consists in its fastback rear-end design and cat-like headlights. These are nothing short of a head-turner. Consequently, these features transformed a mellow executive sedan into a young and modern vehicle.
Moreover, the headlights are truly one of a kind. This is uncommon today where every manufacturer wants to transform the headlights into a brand signature.
Engine Choice
Power hasn't been a point of concern for Peugeot's premium sedan, especially knowing how short the distances are and how dense cities are. Notwithstanding, the Peugeot 508 gets a few decent engine options, ranging from a 1.2-liter in-line three all the way to a 1.6-liter in-line four, with a 1.5-liter turbodiesel provided for companies and car fleets.
The base engine and the diesel have an output of 130 horsepower, while the 1.6-liter comes as a hybrid powertrain and has an output of 225 horsepower. All the engines are frugal as far as fuel economy is concerned, with the base engine claiming 39-mpg.
The diesel variant suggests a 51-mpg figure, while the hybrid powertrain declares a staggering 180-mpg. However, bear in mind that all these numbers have been experimentally deduced via a standardized European testing procedure, named the World Harmonized Light Vehicle Test Procedure, WLTP for short.
Actual fuel economy will differ. Nevertheless, the engines are sensible, a trait that many European and Asian buyers appreciate.
Further, the Peugeot 508 also gets a sports version, named the Peugeot 508 Sport Engineered, which comes either as a sedan or as a station wagon. Power is a respectable 360 horsepower while 383 pound-feet of torque is plenty to push you into your seat.
All this comes from a hybrid powertrain consisting of one gasoline engine and two electric motors, one for each axle. These are linked via an 8-speed automatic. Nevertheless, the complete package allows the Peugeot 508 PSE to hit 60 mph in 5.2 seconds while achieving a mechanically limited top speed of 155 mph.
Drivability and Performance
When driving the Peugeot 508 you shouldn't expect a sports car, even if the design would suggest that. Compared to its smaller sibling, the 308, its engine is somewhat detuned to provide a refined and predictable experience.
Thus, the car feels somewhat sluggish to drive even in its sports mode. However, that wasn't the goal of the humble 508 in the slightest seeing how the Peugeot 508 PSE can take that spot.
As such, when driven sensibly the Peugeot 508 is a small blessing, provided you fit inside the cabin. The interior's look matches the ones found on the outside, with plenty of quality materials, no rattles or squeaks, and fantastic seats.
Couple this with a malleable suspension, decent soundproofing, and its impressive sound system, and you'll have a fantastic car for road trips and city driving.
Bear in mind that it isn't a slouch either. The car is brisk and the steering rack is tuned quite aggressively, which gives the Peugeot 508 a playful demeanor. You can overtake people with confidence and push the car a bit on easy country roads without difficulty.
However, when driven hard on a mountain pass, you will find yourself fighting understeer and a feeling of uncertainty, because you can tell the Peugeot 508 shouldn't be driven like this.
Peugeot 508 Final Thoughts
If you're looking for an affordable and prestigious car, the Peugeot 508 is a fantastic choice. You're getting a subdued, capable, and gorgeous-looking car for not a substantial investment.
The only important caveat is how you react to its quirks, from engine response to the seating position. If you don't find those to be an issue, then the Peugeot 508 is a fantastic car.
---
Photos courtesy of Stellantis. All rights reserved.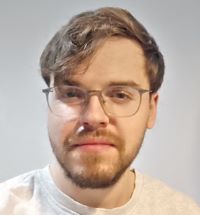 Latest posts by Cristian Puscasu
(see all)