I have never driven cross country, but would seriously consider doing so if I had the time and the right car to take me there and back.
From coast-to-coast, your trip would easily add more than 5,000 miles to your car's odometer and put it through a test it likely hasn't been through before. If the appeal of the open road is a strong one for you, then consider the following points as you make your plans and head out.
From sea to shining sea.
Assuming that you're starting your trip at the continent's edge and continuing to the other side of the country, you will be spending about a week on the road just to make your way across America. If you plan to drive back, add another week of travel.
Likely, you will want to allow for up to a week of looking around, so plan on making it at least a three-week adventure. Piecing an extended amount of time off from work can be a challenge for most people — will your boss allow it? Thankfully, I work for myself and can take my work with me.
Your car, a rental or a friend's vehicle.
You have several transportation choices for taking a coast-to-coast trip. Your own car is the logical first choice. You might also consider renting a vehicle. Or, if you are planning to head out with a friend, then your buddy's car may do. There are advantages and disadvantages with all three points.
For instance, your car may not be able to handle the trip. Also, if you rent a vehicle, you will pay for the rental cost and for exceeding mileage limits. It is doubtful that any rental car company would be happy to have an additional 5,000 to 7,500 miles placed on the odometer without charging you handsomely for it.
Take a friend's vehicle and you may be in the passenger seat more than behind the wheel. This is simply not an option for people that prefer to drive. Of course, you could volunteer to do the bulk of the driving.
Fast or slow or both.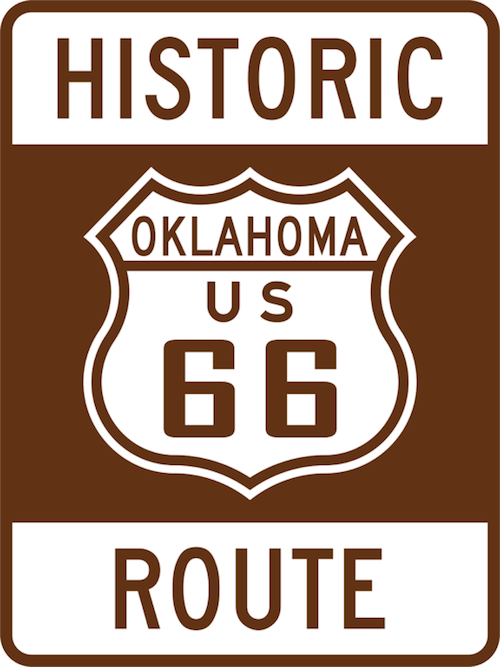 America's interstate highway system means that there are multiple highways that criss-cross the country and can get you where you are going fast.
Speed, however, isn't everything. If you want to take in all that America offers and enjoy the fabric of our country, then navigating what is left of the Mother Road, Route 66, may be the best plan for you.
If your trip includes secondary and tertiary roads it will take you longer to cross the country. Other factors to consider include how much time you want to devote to driving each day, the length of your stops and the ever changing weather conditions.
Eat and sleep your way there.
As you cross the country you will have the opportunity to sample a variety of fare. You will also find that accommodations can vary and your sleeping choices may be few and far between in some areas.
This means you may need to consider various options including sleeping in a tent, in the back seat of your car or taking your chances at a motel court that time has forgotten. Much may depend on your budget as well as your personal tastes.
As you map out your route, locate the various places you can stay along the way including campgrounds, motels and bed and breakfast establishments. If you frequent a certain hotel chain, know where these are located too. You may tire of camping night after night and want to give yourself a comfortable break as well as a hot shower.
What to pack for your trip.
You will be gone for several weeks and that means bringing sufficient clothing with you along with plans to stop and clean as you go. Summer shorts and other lightweight clothing may be sufficient for much of your route, but you should keep in mind that as you make your way through higher elevations, temperatures can plunge especially at night.
It wouldn't be wrong to bring winter gear with you in the event that you encounter a freak snow event as you cross the Rockies. Your gear should include comfortable footwear, boots, hats, gloves and long sleeved shirts and pants.
A sweater, jacket and a coat can also come in handy. Besides camping gear you will want to bring a pillow, blankets, a sleeping bag and anything else to keep you warm.
Have your car serviced.
With thousands of miles of road ahead of you, the vehicle you drive will be put through a big test. If you own the vehicle you intend to take, there are several things you will want to do before hitting the road.
A trip to your mechanic to have him handle your service interval requirements may be necessary. Also, if you need to have something checked before you leave, then get that done now. That rattle or squeal underneath the hood could be warning you that you have a potential breakdown in your future. Have that problem fixed before you leave.
For a cross country trip you will want to have your oil changed, your air filter replaced, your battery cleaned or replaced, your fluids topped off, the transmission fluid changed, the radiator flushed and your tires rotated. If your tires are showing signs of wear, replace them before heading out. Don't forget to check the spare tire too.
Inspect your brake and suspension system and verify that the exhaust system is in good working order. Replace your wiper blades, check all lights and bring with you an emergency kit. Duct tape and a first aid kit come in handy too.
It is also a good idea to ensure that your roadside assistance plan is current. Leave an itinerary behind with a family member or a friend and make sure that your cell phone coverage is sufficient. Bring a working backup battery and your charger with you.
Traveling Considerations
If you plan to bring a certified gas can with you as a precaution against running out of gas, fill it only 80 percent full as it will need room to expand as temperatures change.
It should be placed securely in the car where it will not tip over and secured by a strap or a cord to prevent movement. If you store it inside of your car, a nearby window should be kept open slightly to allow fumes to escape.
Driving across the country can be taxing on both car and driver alike. Yet, the trip can be an immensely rewarding one, giving you a better appreciation for the land and the people that call America their home.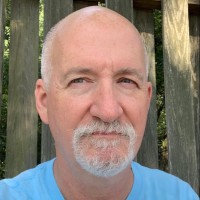 Latest posts by Matthew Keegan
(see all)