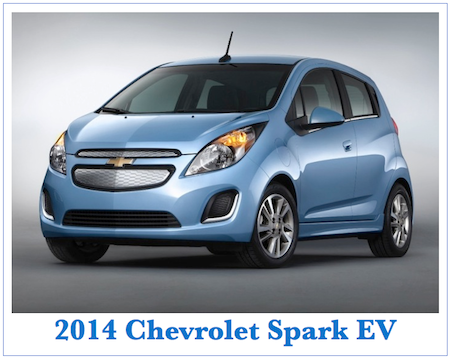 The electric vehicle market is a tiny one with most manufacturers having a stake in the game. For GM, its first pure electric vehicle is its Chevrolet Spark EV, a microcar built in South Korea and also sold separately with a gasoline engine. Last week, GM announced pricing and leasing details for the new model which goes on sale this June at select Chevrolet dealerships in Oregon and California.
Chevrolet Spark EV
The 2014 Chevrolet Spark EV is priced from $27,495 and may cost owners as little as $19,995 when the federal tax credit is taken. That tax credit is for up to $7,500 and depends on a number of factors including the buyer's income.
2014 Chevrolet Spark EV
Sticker price from $27,495
Seats 4 occupants
100 horsepower
400 foot-pounds of torque
Lithium-ion battery
Single-speed automatic transmission
Wheelbase: 93.5 inches
Length: 146.5 inches
Width: 64.0 inches
Height: 62.6 inches
Passenger Volume: 86.3 cubic feet
Storage Volume: 9.6/23.4 cubic feet
Towing Capacity: N/A
EPA: 119 MPGe
Curb Weight: From 2,989 pounds
Vehicle Assembly: South Korea
California buyers may also qualify for state tax incentives and credits that can lower the Chevrolet Spark EV's final price even lower. Those tax breaks may yield an additional $2,500 in savings, resulting in a final price of $17,495. Moreover, by relying on an EV for transportation, buyers can eliminate up to $150 per month in gasoline charges. Other maintenance costs such as oil changes are also removed from the ownership experience.
Financing and Leasing Options
To offer further enticement for electric vehicle shoppers, GM's leasing arm is offering the 2014 Chevrolet Spark EV 1LT for as low as $199 per month for 36 months. That represents a low-mile lease and also requires lessees to contribute $999 at lease signing in addition to the security deposit. Taxes, tags and dealer fees are extra.
With an estimated electric driving range of 82 miles when fully charged, the Chevrolet Spark EV will deliver an equivalent 119 MPGe. GM outfits this model with a 21 kWh lithium-ion battery pack backed by an eight-year or 100,000-mile battery warranty.
Quick Charge Possibilities
The Spark EV also comes with an industry first feature: an available SAE combo charger for for DC Fast Charging. When used, the Chevrolet Spark EV can be recharged to 80 percent of its capacity within 20 minutes at DC Fast Charging stations. Consumers can find nearby charging stations by searching online. And, yes, there is a free app for that.
Every Chevrolet Spark EV sold also comes with three years of OnStar Directions and Connections service. That service includes Automatic Crash Response, stolen vehicle assistance and connected navigation. Chevrolet says that it will also provide customer assistance by means of a Spark EV advisor. Dedicated electric vehicle service and trained sales experts are in place at the selected Chevrolet dealerships.
Chevrolet Model Options
With the Spark EV in the mix, Chevrolet now offers a variety of vehicles that do not require an internal combustion engine alone. The Chevrolet Volt, its plug-in electric vehicle, is the best-known of its other models. The Chevrolet Malibu eAssist is outfitted with a mild hybrid system, while both its Silverado pickup truck and large Tahoe SUV can be had with a two-mode hybrid system. Only the Spark EV and Volt currently qualify for federal tax incentives.
---
See Also — Automotive Leasing and Lending Continue Rise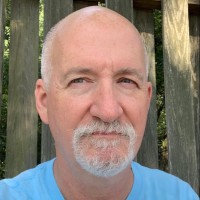 Latest posts by Matthew Keegan
(see all)