You slip behind the wheel of your car, turn the key and…nothing. You're not sure what's wrong with your car this time and it really doesn't matter whether it is the starter, alternator or the battery causing the problem. You're facing repairs for the second or third time this year, a potential cost that has you asking — should I repair or replace my car?
Quite naturally, you may think that a repair is the easiest thing to do, one that will extract more money from your wallet, but when it is done puts you back behind the wheel of the car you're most familiar with. An emotional connection sometimes plays in, but sentimentality can cost you money.
Before you call the garage to take your car in for repairs, pause for a few moments. Then, head to the Internet to find the current value of your vehicle, warts and all. Car valuation sites such as NADAGuides.com and AutoTrader.com can provide a fairly accurate value of your car. Take the two numbers and find a middle ground to determine its estimated value.
Next, contact your garage to get an estimate for the repairs. If the repair is especially significant, it may outstrip the value of your car. Or at least compose a significant chunk of that cost. You're looking at repairs that should be bypassed and your car sold "as is" or donated to charity. Importantly, if the repair involves a safety issue or some other significant problem, it could lead to even more repairs later on. It is at this point you may want to avoid throwing good money after bad and extricate yourself from a bad situation.
Indeed, replacing a starter may not be a big deal. But if the problem is engine or transmission related, repairing or replacing the part will prove unreasonable. Notably, a major repair also poses an extraordinary inconvenience. You may find yourself without a car for a week or two — how will that impact your life? Will you be able to get to work? How will you get the children to school?
If your mechanic delivers to you bad news, get an estimate for the cost of the repairs. But don't stop there: get at least two more estimates from other garages and compare all three. You may be able to save money by choosing remanufactured parts; you may also find some differences in the cost of labor. If you choose to keep your car, ask for a binding price. Insist that no additional repairs be made without your authorization.
Car problems can usually be avoided if you follow the manufacturer's maintenance schedule. That information is found in the owner's manual, typically found in your glove box. Two schedules are usually offered — regular and severe duty. Most consumers fall under the first category, but if you drive where conditions are dusty or extreme cold is common, then follow the latter. By following the maintenance schedule you will have a regular outlay of upkeep and may avoid the big financial "hits" that follow major breakdowns.
Moreover, never ignore a problem when you first become aware of it. For example, if your mechanic says that your disc brakes are below minimum thickness, your pads or shoes are gone, or your hydraulic system is leaking, then make those repairs at once. To delay will only exacerbate the problem and can also lead to a safety issue — without effective brakes, you will have difficulty stopping your car and you may crash.
Lastly, get in the habit of setting aside money to cover repairs as you'll be more likely to have them done if the money is on hand. You can also use that fund as a down payment on a different vehicle if you choose to cut your losses and move on.
---
Further Reading
The Average Cost of Hail Damage Repair
Wheels4Hope: Dependable Transportation For Low-Wage Earners
---
Photo courtesy of bywebbiz, Morgue File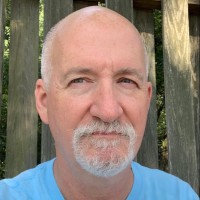 Latest posts by Matthew Keegan
(see all)