Publishing shake up changes the automotive print landscape.
Newspapers have been whacked in recent decades as declining ad revenue and a shift to all things Internet has essentially ended print media as we know it. Magazines have also been affected, including household names such as Motor Trend and Automobile.
TEN: The Enthusiast Network
Both publications are part of Source Interlink Media, a publishing company headquartered in Bonita Springs, Florida. On Friday, Source Interlink announced that it was rebranding and would change its name to TEN: The Enthusiast Network. The newly-minted company is still headed by Scott Dickey, Chief Executive Officer, but a number of automotive titles have been merged and staff released as the company consolidates its operation to Los Angeles and Detroit.
In a May 29, 2014, press release Dickey explained that TEN "speaks to who we are, and what we do." He added that TEN is the "world's premier network of enthusiast brands" and that it would henceforth concentrate on its core brands.
Legacy Titles Ended
To advance its core brands, the company is folding 12 legacy titles into what it calls its relevant core brands. Popular Hot Rodding and High Performance Pontiac are now part of Hot Rod. 4 Wheel Drive & SUV and Mud Life are now with Four Wheeler. Other titles that will disappear include Rod & Custom, Import Tuner, 5.0 Mustang and Camaro Performers.
The company claims that the changes will accelerate its efforts to transition to a web-led, socially amplified media model.
About its role to respond to customer desires Dickey said, "Our job is to provide them with the content they want, where they want it, and when they want it. Our business model needs to reflect this new reality."
Jean Jennings Leaves
TEN will also relocate Automobile to Los Angeles where its other automotive content is generated. Founding Automobile editor, Jean Jennings, is out and has been replaced by Mike Floyd, formerly Senior Digital Content Director for Motor Trend. Jenning's 29-year run with Automobile was notable for its length as well as for the rarity of a woman automotive editor. TEN noted that Jennings will work on advancing her own Jean Knows Cars brand.
Several Automobile staff members and contributors were terminated while others will move to Detroit to work at the company's recently expanded office there.
Besides Automobile and Motor Trend, TEN produces GrindTV, Law of Attraction magazine, Sail magazine, Motorcyclist and Truck Trend. The company also owns more than 100 web sites, hundreds of branded products and has both television and radio programs.
Even as the print business dwindles, Automobile will continue to produce a monthly hard copy edition. In his first first story as editor, Floyd countered Internet rumors, promising to grow the Automobile brand moving forward.
---
Recent News
Ford to Safety Inflatable Seat Belt Love
Brembo Expands Michigan Plant, Seeks North American Leadership
Dangerous by Design: A Look at Pedestrian Fatalities
Elio Motors: Production Delayed Until Late 2015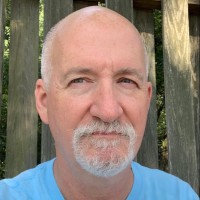 Latest posts by Matthew Keegan
(see all)