You probably have heard about them, have seen them and, heck yeah, you may have even driven a car equipped with summer tires. The name, however, is a bit misleading although these tires are not something you would want to ride on when road conditions are icy or snow-packed. Summer tires are high-performance tires, prized for delivering responsive handling and a lively steering response. They are the tires you want when seeking a spirited drive, the kind of rubber that can provide the ultimate in driving performance and satisfaction.
Summer tires are routinely available with luxury and performance models, offered as standard equipment or as part of a performance or a luxury package. You can also get them for mostly any light-duty vehicle as an aftermarket purchase.
Summer tires are made by number of tire manufacturers including Goodyear, Michelin, Pirelli, Dunlop, B.F. Goodrich, Firestone, Hankook and others. Auto Trends turned to Hankook Tire to get a key supplier's take on summer tires, with Henry Kopacz, Public Relations and Product Marketing Specialist, at Hankook Tire America Corp. graciously answering our questions.
Auto Trends:
What are the differences in tire componentry between summer and regular all-season radial tires? Are different compounds used?
Hankook Tire:
Ultra-high performance summer tires and all-season tires differ in a number of ways, from tread pattern design, internal construction to tread compound. Ultra-high performance summer tires are first and foremost designed with an aggressive tread pattern designed to provide the upmost grip in wet and dry conditions. Acceleration, braking and cornering traction are top on the list of performance targets for UHP summer tires.
Secondly, UHP summer tires tend to incorporate stiffer sidewalls to provide the handling and cornering performance needed during spirited driving.
Lastly, UHP summer tires use a tread compound specifically designed for high levels of grip in wet and dry acceleration, braking and cornering. UHP summer tires should never be used during winter months or in driving conditions such as snow, ice or slush.
All-season tires typically incorporate a range of performance targets into their design including wet & dry handling, braking and traction and winter (ice, snow, slush) handling, braking and traction. Additionally, the typical All-season tire must meet specific road noise and ride comfort targets that many times UHP All-season tires do not.
In the area of compounds, UHP summer tires and all-season tires do use different compounds. UHP summer compounds are typically softer to provide the performance target grip that is required of the tire. Typically, all-season compounds are generally harder so as to offer greater tread life mileage.
Auto Trends:
Summer tires wear out faster than regular tires. What is the typical mileage limit for such tires?
Hankook Tire:
Hankook does not offer mileage [tread life] warranties for its UHP summer tires.[Editor's Note: It is standard industry practice for tire manufacturers to not offer mileage warranties with most performance tires. Uniformity, workmanship & materials, and road hazard warranties may still apply. Check with your tire retailer.]
Auto Trends:
What are the ideal air operating temperatures for summer tires? It is understood that road grip changes dramatically near the freezing point.
Hankook Tire:
The rubber compounds used for summer tires and all-season tires are each developed to meet specific performance targets. Compounds react differently to the conditions they are used in.
Summer tire compounds are intended to be used in warmer months, never in winter conditions such as snow, slush or ice. All-season tire compounds take into account cold operating conditions (snow, slush, ice) as they are developed to provide the desired all-season performance.
Auto Trends:
Is it possible to swap summer tires for like A/S tires? What is the recommendation when the same model name is not sold in both summer and A/S?
Hankook Tire:
If a consumer is interested in UHP summer tire performance in an all-season tire, the ideal solution is to use a dedicated Ultra-high performance all-season tire. UHP all-season tires incorporate the performance attributes (exceptional wet and dry grip) of a UHP summer tire with additional features such as a dedicated UHP all-season tread compound and tread design to offer all-season driving ability.
For example, Hankook's new Ultra-High Performance All-Season Ventus S1 noble2 launched at the 2013 SEMA show and available to consumers beginning in March 2013 was designed using an asymmetrical tread pattern that allowed engineers to build a tire that offers exceptional wet, dry and winter grip. The Ventus S1 noble2 also uses a silica tread compound to offer additional wet traction and lower tire rolling resistance to improve vehicle fuel economy.
In the case that a UHP summer tire is going to be used during warmer months, a dedicated UHP winter tire should be used during the winter months.
Summer Tire Considerations
As you might guess a set of summer tires will cost you more than standard all-season tires. Those Hankook Ventus V12 Evos tires pictured here will run you $790 for your 2014 Chevrolet SS when ordered from TireRack.com. Shipping, taxes and other costs may apply.
---
See Also — Hankook Tire: No Longer Anonymous
Photos courtesy of Hankook Tire.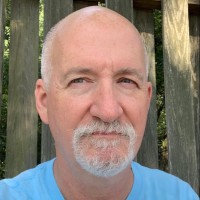 Latest posts by Matthew Keegan
(see all)