Consumer credit reporting agency sees increased risk of default on some loans.
Easy credit has hurt consumers before and the current credit underwriting climate is no exception. A study conducted by the credit reporting agency TransUnion found the average auto loan term has expanded from 62 months in 2010 to 67 months in 2015.
TransUnion discovered that seven of 10 new auto loans had terms longer than 60 months, up from about half of all loans in 2015 (as of the third quarter of 2015 (July-September)). The agency also found the length of time a consumer keeps a loan and such loans remain in a lender's portfolio has, in fact, declined.
What accounts for the discrepancy? It's quite simple — more consumers are refinancing their car loans. This means original lenders are losing customers to refinancers. At the same time, consumers are extending their overall payment terms in an effort to afford their cars — one long-term loan becomes a refinanced long for a super-extended auto loan.
Longer Term Auto Loans
The TransUnion study determined that car loan terms between 73 and 84 months have more than doubled between 2010 and 2015. Indeed, one-quarter of all loans originated in the third quarter of 2015 were for loan terms between 73 and 84 months, compared to just 10 percent five years earlier.
Another factor the TransUnion researchers noted that even as average new auto loan amounts increased during the five-year period, the average monthly payment declined as consumers chose the extended loan terms.
For example, in the third quarter of 2015, the average new auto loan amount was $21,368, compared to $18,008 five years earlier. At the same time, the average new auto loan payment had fallen to $398 per month from $420 per month five years earlier.
Smaller monthly payments should help consumers afford their loans, but TransUnion found that consumers holding longer loans are more likely to fall behind on their payments by at least 60 days (seriously delinquent) than those with shorter terms. And it wasn't just sub-prime borrowers who were delinquent at a greater rate — the trend affected prime and super prime borrowers as well.
Mitigating Auto Loan Risk
Jason Laky, senior vice president and automotive business leader for TransUnion, noted, "Longer auto loan terms allow consumers to keep payment levels reasonable as they finance more expensive vehicles. However, consumers who cannot afford the monthly payment on a shorter term for the same loan are riskier, and we see this manifested in the higher delinquency rates for 72- and 84-month loans. We encourage lenders to use readily available risk analysis tools to identify borrowers who are more likely to go delinquent with an extended term, to ensure consumers are receiving loans that they can manage."
For consumers with sufficient cash flow, the risk of a longer term auto loan defaulting diminishes according to TransUnion. Thus, the credit reporting agency urges lenders to carefully explore all applicant debt when underwriting, including mortgages, credit card payments, student loans, and other debt commitment. In effect, an "aggregate excess payment" or (AEP) algorithm is useful for helping lenders determine lending risk and make their decisions accordingly.
As for consumers, affording a new car may mean much longer auto loan payments, going well beyond the original loan term all in an effort to purchase beyond their capabilities.
Recent News — Ford: All-New 3.5-Liter, V-6 Engine Offers Significant Power Boost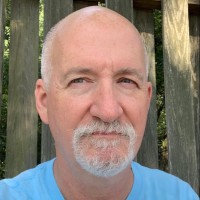 Latest posts by Matthew Keegan
(see all)