Shop for a pickup truck and you'll find a bunch of numbers associated with that vehicle. And we're not just talking about sticker price, packages, and options. Indeed, the numbers that count most for some include payload and towing. The first one may be more of a mystery than the second, but both feature certain characteristics that make these figures interesting.
---
---
Truck Payload, Towing, and More
Truck payload
A truck's payload is measured by a few things, including the weight of the passengers and the gear inside the vehicle as well as the weight of everything in the truck bed. In some cases, manufacturers add the weight of the fluids (e.g., motor oil, transmission fluid, coolant) to determine the safest carrying weight possible. You should know that the payload is an important factor in truck sales.
So, if you have a five-passenger pickup and the published payload limit is 1,250 pounds, then the weight of the passengers combined with the gear inside the cabin and the truck bed should not exceed that number. Any amount above that limit could adversely affect steering, handling, and the suspension system. Therefore, it is both a safety and structural issue.
Towing capacity
Pickup trucks typically tout their tow ratings, front and center. Moreover, like payload, a truck's towing capability is an important factor for consumers.
Manufacturers routinely supply towing limits based on several factors, including the vehicle's drivetrain (i.e., two- or four-wheel drive), engine size and type (i.e., gasoline or diesel), cab size, axle ratio, cargo box volume, and standard v. hitch towing. Certainly, the numbers can vary greatly from model to model, but even within the same model range, you'll find some enormous differences.
---
---
For instance, peruse any pickup truck towing guide from a manufacturer and you'll find a detailed chart outlining a model's conventional towing capability. Typically, conventional towing covers truck's with a trailer hitch receiver, one that is usually installed at the factory.
With full-size pickup trucks, you may find a second set of numbers under 5th-Wheel or Gooseneck Hitch. A gooseneck hitch (welded or mounted on a rail in the truck bed) is for recreational uses, while a 5th-wheel hitch is for industrial purposes. As for the 5th-wheel hitch, it connects to a hitch by means of a king pin along with a plate that sits on top of the fifth-wheel hitch plate. The towing numbers for both are similar, although not always the same. In any case, consult the manufacturer's towing chart to determine the correct capacity.
GVWR
While payload and towing numbers are fairly straightforward, you may run across another term, GVWR that seems strange. GVWR stands for "gross vehicle weight rating" and is the maximum value for what your vehicle can safely weigh, including payload. For instance, if your truck weighs 4,500 pounds and has a payload of 2,000 pounds, then its GVWR is 6,500 pounds. Keep in mind that GVWR has nothing to do with what a truck can tow.
What You Should Know
Before you consider towing, there are a few matters you should know.
1. Opt for a separate braking system. Some manufacturers recommend consumers opt for a separate braking system, especially if they're pulling a certain weight, such as 1,500 pounds or more per the Ford Motor Company. This could be electronically controlled brakes, electric-over-hydraulic (EOH) trailer brakes, or surge brakes.
2. Tow only after your truck's break-in period is over. Don't buy a truck with the idea of towing immediately. Like any vehicle, your pickup truck has a break-in period, usually covering the first 1,000 miles.
---
---
3. Weigh your truck. When you're ready to tow, weigh it. This means you'll want to head to the nearest scale with your truck, trailer, passengers, and everything in it. For a nominal fee ($10.50 for the first weigh, $2.00 for the second weigh on a CAT Scale as of this writing), you can find out if you're within the weight tolerances.
4. Consider your other equipment. Besides a separate braking system, you need to ensure the trailer has a set of authorized lights not connected to the truck's standard lighting system. The correct trailer wiring harness and safety chains are also essential. Finally, verify that all tires have sufficient air, at least one conventional spare matching the other tires is present, and the weight is evenly distributed.
Pickup Truck Chatter
So, there you have it. A primer about payload and towing differences with GVWR and tow tips are thrown in. We'll take a deeper dive about all things towing in a future article. Meanwhile, be safe out there and practice towing before you hit the road.
---
See Also — Ram Chassis Cab is Here and Brings With it Class-Leading Numbers
Photos copyright Auto Trends Magazine. All rights reserved.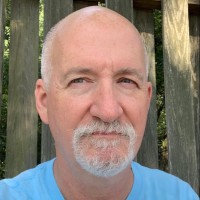 Latest posts by Matthew Keegan
(see all)