Among the perks of a senior executive are a generous salary, excellent benefits, and stock options. Typically, these are the advantages the rest of us focus on when we consider the awe-inspiring lives of CEOs.
But there is one aspect of the job that drives home why these individuals are so handsomely compensated: when things go wrong, they become the very public face of the company, as neither internal marketing nor external public relations can answer the questions lawmakers insist are answered. Behind the scenes stands the board of directors who will quickly learn if their chosen executive can withstand a withering confrontation.
The legislative focus today is on Volkswagen Group of America President and CEO Michael Horn, the German-born director whose time for scrutiny has come. In particular, Horn will testify under oath before the House Energy and Commerce Committee to explain why so-called "defeat devices" were installed in select 2009 to 2015 model year diesel-powered cars in a bid to circumvent EPA regulations.
Such regulations require manufacturers to certify that diesel engines release no higher than a certain threshold of particulates. An independent investigation of VW's 2.0-liter, turbo-diesel engine — found in five Volkswagen brand products and in one Audi model — spew 10 to 40 times the legal limit. Not only was this practice deceptive and illegal, but it is harmful and can sicken, perhaps kill people with respiratory problems.
Volkswagen has had nearly three weeks to prepare for the inevitable hearing before the congressional oversight panel to answer questions. Lawmakers, acting on behalf of the American people, will ask Horn why the defeat devices were installed, how the decision to install them was made, and why the scandal went undetected for so long. Officials from the EPA will also have their chance to grill Horn today.
The German automaker — the world's largest in terms of volume for the first half of 2015 — has a disproportionately small slice of the US market. Indeed, its top competitors, GM and Toyota, are domestic leaders and sell far more cars than the Volkswagen Group. Brands such as Kia and Subaru easily outsell the Volkswagen brand alone. The new line of diesels, introduced in 2009, were expected to play a big part in delivering Volkswagen from relative obscurity. Although sales have yet to spell a significant difference, the diesel crisis has cast a shadow over the entire US operation.
Though the initial scandal revealed 482,000 affected vehicles in the US, Volkswagen management quickly followed the revelation with an announcement that nearly 11 million vehicles are impacted worldwide. Volkswagen has also set aside $US 7.2 billion to cover the anticipated cost of addressing the emissions scandal. Those funds, however, won't come to close to covering fines that potentially could approach $18 billion in the US alone.
Despite its global size, Volkswagen's political capital in America is small. An AP "big story" focusing on Volkswagen's clout revealed that it invests only a fraction of what GM, Toyota and Ford spend to curry the favor of lawmakers. All three automakers contribute funds commensurate with their US footprint. For example, Toyota has 10 manufacturing plants in America and Volkswagen has just one.
Besides today's congressional and regulatory grilling, other action is certain to follow, including administrative, civil, and criminal prosecution. Fraud charges and money laundering investigations will be conducted.
Some states, such as California, have already begun proceedings. And the usual attorney pools are working with the affected owners to protect their rights. Unlike the typical recall where a safety issue looms large, Volkswagen owners do not have that concern. Still, Volkswagen must offer a fix, compensation or a buy back plan, details that might emerge during today's proceedings.
Related Volkswagen Stories
Diesel Resurrection: How Volkswagen Might Win Back Customers
Volkswagen Scandal No Surprise to Those Who Have Been Tracking It…VW Management Included
Volkswagen Diesel Cheating May Cost the Company Billions
US Capitol Building photo copyright Auto Trends Magazine. All rights reserved.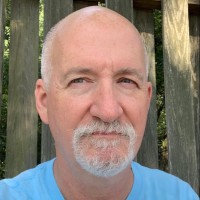 Latest posts by Matthew Keegan
(see all)