Plastic has long been used in automotive manufacturing. These days, an assortment of composites are helping to reduce weight, save fuel, and decrease the number of parts used, including in the all-new Ford F-150.
Vehicle lightweighting is one of the more commonly aired terms used to describe how car manufacturers are reducing weight in a bid to boost fuel economy without sacrificing safety and performance. A variety of materials aid in the reduction of vehicle weight, including high-strength steel, aluminum, magnesium, carbon fiber composites, as well as plastics and polymer composites.
The US Office of Energy Efficiency & Renewable Energy says that for every 10 percent drop in vehicle weight, a corresponding 6 to 8 percent increase in fuel economy is attained. And with car manufacturers required to meet EPA-mandated fleet averages of 54.5 mpg by 2025, the race to replace heavier materials with lightweight composites is on.
American Chemistry Council
This past August, I was invited to participate in an exclusive tour of the Ford Rouge Factory in Dearborn, Michigan. Just six members of the press were on hand with an equal number of manufacturing professionals present to answer our questions.
Hosted by the American Chemistry Council in partnership with Ford, I was able to learn first hand how manufacturers such as Ford are employing weight reduction methods for their vehicles.
Ford Rouge was the ideal place to take that tour and for two reasons:
1) It is one of two manufacturing plants tasked with building the all-new and aluminum alloy intensive Ford F-150 pickup truck. The F-150 is a best seller and incorporates many other lightweight materials, with the result that up to 700 pounds were shaved from the previous model.
2) Just this past spring, a 2015 Ford F-150 SuperCab model entered my test fleet. As far as the road test was concerned, I already had a complete understanding of how the model performed. I also knew that aluminum played a big role in weight reduction, but beyond that, I wasn't certain what other materials were used. The council-sponsored tour shed light on that.
Not Just Weight Reduction
Although weight savings is certainly important, there are other factors that fall under the "sustainability" umbrella that must be noted too.
For instance, Ford has been replacing some of its rubber components with a product known as Santoprene thermoplastic vulcanizates (TPV). Developed by ExxonMobil Chemical, Santoprene is part of a family of polymers and is used to replace the heavier thermoset EPDM rubber.
Ford uses Santoprene throughout the F-150, including for the headlight seals, air duct systems, glass encapsulation, and cowl seals. Further, the material comes in lighter, is fully recyclable and reduces energy consumption when parts are produced. So, not just weight savings are realized — there are clear energy and environmental benefits at work as well.
Part Reduction Initiative
You may have heard that cars are typically composed of more than 30,000 parts, including the smallest screws. No matter how well constructed a vehicle is, the more parts at play, the more likely something will break. And those failed parts cost consumers not just in expected maintenance and repairs, but in lost time. Moreover, manufacturers routinely must replace such parts when covered under warranty or through a recall.
Working in cooperation with the Ford Motor Company, DuPont Automotive has developed components to improve air management systems through extensive use of high-performance thermoplastics, composites, and elastomers. These materials replace metal and rubber components and have been credited with reducing weight by up to 50 percent, reducing costs by as much as 30 percent, while employing fewer parts.
One example of this part reduction initiative was achieved by using DuPont's Zytel nylon in Ford's 2.0-liter, four-cylinder EcoBoost engines. Replacing steel, the one-piece component comes in approximately 30 percent lighter than the two-piece steel assembly it replaced. It also has the side benefit of mitigating the air flow paths that contribute to turbo whine.
Further, a Zytel resin has replaced steel for the coolant crossover component found in the engine manifolds on Ford's 3.5- and 3.7-liter V-6 engines. In this example, one pound was saved over the brazed metal it replaced. DuPont also supplies a thermoplastic polyester elastomer used in Ford transmissions and has contributed materials that have reduced noise, vibration, and harshness (NVH). The chemical giant has also made Ford's capless fuel filler system a reality in many of its vehicles.
Sticky Business: Aluminum Bonding Adhesives
It should be made known that Ford makes use of high-strength, lightweight steel for the F-150's frame and aluminum alloy for the front end, cab, box and the tailgate. Together, Ford achieves the desired weight savings and also manages to reduce spot welding.
Spot welding is extensively used in the auto industry, providing a way to weld the sheet metal to form a car. Typically a completely automated process, spot welding isn't the best way to join materials. Instead, adhesives are.
Adhesive technology has progressed in recent years to where it is now an integral part of the automotive assembly process. In the Ford F-150, a Dow aluminum bonding adhesive called BETASEAL works as a glass bonding adhesive. Specifically, the Dow product serves as the windshield bonding material in this pickup truck.
Dow and Ford researchers have also been collaborating on developing automotive-grade carbon fiber and to establish component manufacturing methods for high-volume automotive applications. Ford is also working with such companies as Coca-Cola, Proctor and Gamble, and Heinz in bio-plastics and is cooperating with the Oak Ridge National Laboratory and Dow on carbon fiber.
Touring the Ford Rouge Factory
Taking a tour of the Ford Rouge Factory is perhaps the best way to visualize and understand the manufacturing process. The Ford tour runs from Monday through Saturday, except for holidays.
That tour begins with a brief film covering the history of the Rouge and then moves to another theater where special effects, including a 3D laser projection, are at work. The third leg brings you to the observation deck, an 80-foot-high enclosed platform where you will take in the full scope of the Rouge complex. Yes, that "living roof" below does manage millions of gallons of rainwater — and the birds love it.
The fourth part of the tour is the longest, one where you take in the entire build-out process for the F-150. Workers and robots handle various parts of the manufacturing process and you will get to see each part of the truck assembled. Line after line, and row after row, the front section, cab, truck bed and tailgate are assembled. I took special note of the windshield as it was fastened to each truck, understanding that the Dow BETASEAL product was the adhesive used.
The final leg of the Ford Rouge tour is where it ends — the Legacy Gallery. On display are five of the vehicles built at the plant, ranging from a 1929 Model A to a 1965 Mustang. These days, Ford Rouge handles F-150 production and nothing else.
Car Manufacturers and Industry Suppliers
Of course, the Ford Motor Company is not the only manufacturer finding ways to cut weight, an initiative the entire industry has embraced. Auto Trends has been tracking new models from Nissan, Chevrolet, and Toyota among others, and each one is using a variety of methods, including smaller engines to achieve these goals.
Other companies identified by the American Chemistry Council contributing to lightweighting through composites include SABIC, a supplier of thermoplastics in such Ford vehicles as the Fusion, Transit Connect, and the Lincoln MKT. Solvay is a maker of specialty polymers with its products found in electrical connectors, project headlight housings, and diesel fuel conditioning modules, to name a few. LyondellBasell provides interior and exterior components for the F-150, including front upper fascia, the front air dam, the rear tailgate appliqué, and fender flares.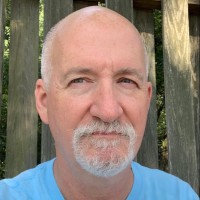 Latest posts by Matthew Keegan
(see all)