By the reading of it, Volkswagen management expressed what seemed like genuine shock when the EPA and California's Air Resources Board revealed their joint findings regarding the automaker's manipulation of US emissions testing for diesel cars outfitted with a particular 2.0-liter, four-cylinder engine.
Last Sunday, the company's then CEO, Martin Winterkorn, issued a brief statement declaring that the Board of Management at Volkswagen AG "takes these findings very seriously." What those findings revealed was that the automaker used "defeat devices" to fool emissions testing, effectively concealing the reality that certain cars spew emissions some 10 to 40 times the legal limit.
Approximately 482,000 US cars are equipped with the affected engines and will be recalled. The remaining models sitting on new car dealer lots are under a stop-sale order.
Within a few days of the initial response in which the now terminated Winterkorn added, "We do not and will not tolerate violations of any kind of our internal rules or of the law," it was revealed that the extent of Volkswagen's emissions manipulation had been known for at least two years, perhaps much longer.
Indeed, that knowledge was confirmed when a small research staff at West Virginia University completed a report in May 2013, then shared those findings in a public forum. Volkswagen representatives were on hand and even questioned Daniel Carder, the university's engineer who led the study. Carder serves as Interim Director of CAFEE — the Center for Alternative Fuels, Engines and Emissions, at the university.
The CAFEE study, commissioned and paid for by the nonprofit International Council on Clean Transportation (ICCT), was shared with and substantiated by the EPA and CARB.
Regulators met with Volkswagen in 2014 and the company agreed to a voluntary recall to fix the problem. Volkswagen subsequently sent notices to some customers declaring that their vehicles were in need of an "emissions service action."
That notice was served in April 2015 to an unknown number of 2010 to 2014 model-year owners in California according to Reuters. It was offered by Volkswagen as a potential solution agreed upon by CARB, but it didn't work.
In July 2015, the CARB conducted follow up testing and discovered that the scrubber technology — which sprays a liquid comprised of 30 percent urea and 70 percent water into the diesel exhaust system and ultimately cuts carbon dioxide to levels within acceptable emissions parameters — was turned off. Those findings were shared with the EPA and led to the agency's recall order on Sept. 18.
This fast changing and expanding story later revealed that as many as 11 million cars are affected worldwide, vehicle's powered by a family of turbo-diesel engines with displacements of 1.6 and 2.0 liters. Further, Volkswagen has set aside approximately US$ 7.5 billion to handle repairs and related claims.
Class action lawsuits on behalf of consumers will likely follow to help owners recoup the "diminished value" of their vehicles. When a fix is announced, it is expected that the cars will lose performance and suffer a corresponding decline in fuel economy.
Volkswagen executives now find themselves sitting on a hot seat with some facing dismissal, including Volkswagen of America CEO Michael Horn. However, US Volkswagen dealers are opposed to his ouster as they credit him with representing their interests before upper management at Volkswagen's headquarters in Wolfsburg, Germany.
Horn, a 25-year Volkswagen company representative, assumed his current position in January 2014, just months after the CAFEE study was shared and a mere three months before the CARB-initiated recall. Although Volkswagen dealers laud Horn for his representation in Wolfsburg, what has yet to be revealed is whether he shared the emissions findings with senior management in Germany, including the now-deposed Winterkorn.
This story, like so many other far-reaching scandals has had its shares of twists and turns.
As far back as 2011, the non-governmental environmental organization Greenpeace initiated its own crusade against Volkswagen. That campaign included releasing an anti-Volkswagen video with a Star Wars theme whereby the organization alleged that "VW is threatening our planet by opposing cuts to CO2 emissions." The video concluded by inviting viewers to "join the rebellion." It was uploaded to YouTube on June 27, 2011.
If there is a darker side of the Volkswagen scandal, you can be certain that it will eventually be exposed. However, some questions remain unanswered, including whether Wolfsburg was kept in the dark as well as why it took the EPA so long to address the matter.
Photo credit: Mario Roberto Duran Ortiz, licensed under the Creative Commons Attribution-Share Alike 3.0 Unported license.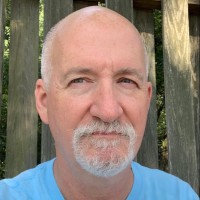 Latest posts by Matthew Keegan
(see all)