Just as parts of the Northern Hemisphere enters a deep freeze, our friends in the Southern Hemisphere are enduring record heat. The earth may be a little blue marble, but weather conditions can vary widely and have a huge impact on your car.
Driving Tips
If you are planning to take an extended trip this season, the following winter driving tips are worth reviewing.
1. Examine your antifreeze. When was the last time you checked your antifreeze? It may not need to be flushed, but it may need to be topped off. Check for leaks too you do not want to get stranded because your radiator was not up to the task.
2. Check your tires. It is always good practice to outfit your car with snow tires when driving on icy, slippery roads. You may have been lulled into believing that all-season tires are sufficient to get the job done, but you simply cannot get the same benefit from tread design and compounds used with snow tires. And, yes, for maximum traction place snow tires on all four corners, not just two.
3. Look at your brake system. An anti-lock brake system can help your car stop, but it is no substitute for worn brake pads and caliper problems. While you are underneath your car, check that the exhaust system is functioning properly too.
4. Top off the windshield washer reservoir. Head out on the road when the snow is melting and you will hit a barrage of slush that will splash up onto your windshield. You will need to start your trip with a full windshield washer reservoir with an antifreeze agent. Replace your wiper blades too if they have not been swapped out in at least six months. Bring an extra container of fluid with you.
5. Bring along emergency supplies. The possibility that you might get stranded looms as you hit the road under unfavorable weather conditions. Ideally, you will wait out a storm, but if you must travel, bring the following items with you: a snow shovel, brush, jumper cables, kitty litter or sand for traction, a spare cell phone battery, flares, blankets, water, food, a mirror to signal for help, and ample clothing. Let someone know of your intended route, giving them instructions to call for help if you do not arrive at your destination at the prescribed time.
6. Practice safe winter driving. You are quite the maverick on the road, are you not? With winter driving, you will quickly discover that you do not always have as much control over your vehicle as you would when road conditions are dry. And neither do other drivers. Ease up on the gas pedal, gently apply the brakes and allow for more room between yourself and other cars. When roads are slick or slippery, you need to account for longer stopping distances.
Winter Driving
If you have a GPS navigation system, keep tabs on possible delays and detours. If your route must change, call ahead to tell your party that your trip has been altered accordingly. If you have an emergency give 9-1-1 a call. Also, make sure that your auto club membership is up to date you may need to call for a tow truck if you get stuck.
---
See Also — 7 Winter Storage Tips for Classic Cars
"winter driving." by clive-staples is licensed under CC BY 2.0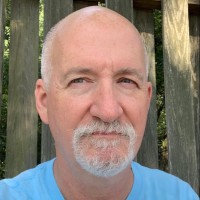 Latest posts by Matthew Keegan
(see all)